Dr. Rashidul Haque
Global Network Investigator from GN07 Bangladesh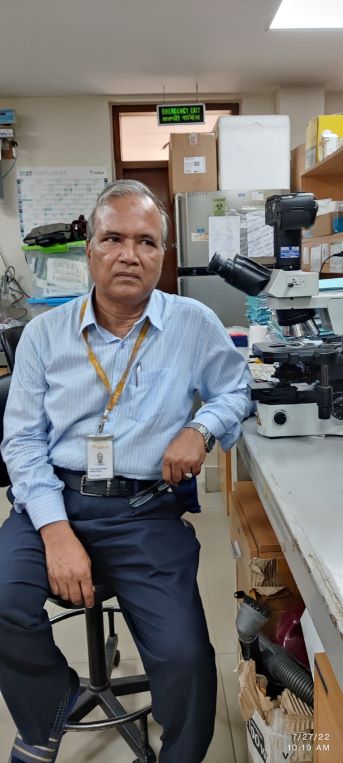 How did you get started in your career?
Dr. Rashidul Haque is a medical physician by training. He received two of his degrees, MD and PhD, in Sofia, Bulgaria. The medical school was situated near the mountain of Vitosha. He lived in Bulgaria for 10 years prior to moving back to his home country of Bangladesh. In 1988, he returned to Bangladesh looking for a physician position and shortly later accepted a job at the International Center for Diarrheal Disease Research, Bangladesh (ICCDR,B). His first research project at ICCDR,B was on his favorite parasite Entamoeba histolytica, which causes amoebic dysentery. This was a small project that he led as PI when E. histolytica was not commonly researched at ICDDR,B. Through the project, he was able to provide a E. histolytica specific antigen detection test and molecular diagnosis for this intestinal protozoan parasite. Although the ICCDR,B was founded to carry out research of diarrheal diseases, the institution has now expanded its research and developed new divisions solely dedicated to global health including maternal and child health and nutrition. He has enjoyed his work at ICCDR,B so much, he has never left the institution since he started over 30 years ago! See links at the end of this article for his publications on E. histolytica.
What role are you currently in?
Even though Dr. Haque has worked at ICCDR,B for 30 years he has had various roles within the institution where he currently serves as a senior scientist. In the late 80's, Dr. Haque started a new laboratory at ICCDR,B primarily focused on researching amoebic dysentery and liver abscess. The lab is still managed by Dr. Haque presently. As the years have gone on, Dr. Haque's lab has expanded its research to include global health. His lab is utilized for all of the Global Network (GN) studies at the Bangladesh site.
How did you become passionate or interested in Maternal and Child Health Care?
Dr. Haque started working with Dr. William A. Petri from the University of Virginia (GN07 US PI) in the early 90's mostly researching infectious diseases and gene sequencing to develop diagnostics. In the early 2000's, both physicians began transitioning their research efforts towards maternal and child health and nutrition. One of their first projects in maternal and child health was researching the underperformance of vaccines in children studied in Bangladesh and India. This memorable study is how Dr. Haque became interested in maternal and child health care.
How long have you been working with the Global Network? How have you seen the network develop over the last ~20 years?
Dr. Haque explained that the GN07 Bangladesh site is the youngest of the Global Network (GN) sites. The site joined in 2018. He went on to further explain that although the Bangladesh site has only been involved with the Network for 4 years, he has witnessed much change as he has been a part of the GN from the beginning of GN07's involvement. His site in particular was a huge advocate for GN using tablets to collect their data. Other researchers at ICCDR,B had already implemented electronic data collection and his site was confident that GN could do the same. Fast forward to the present, all GN sites use tablets to collect data for A-PLUS and MNH and electronically transfer their data to RTI servers. Dr. Haque believes that the technological advancement has provided other low-middle income countries developmental opportunities and increased central monitoring of data at RTI.
How many GN facility sites are in your country?
The Bangladesh (GN07) site's main facility is ICCDR,B which in situated in the capital of the country, Dhaka, Bangladesh. ICCDR,B has an additional rural hospital that can be used to conduct field activities, but the site primarily uses the main facility as a headquarters. Additionally, the site has 12 clusters for the MNH Registry in another district approximately 100km from Dhaka and one cluster for A-PLUS which is a facility approximately 400 km from Dhaka. The A-PLUS facility takes 8 hours on bus or 50 minutes by flight. The Bangladesh (GN07) MNH registry site serve approximately 230,000 residents.
What would you like the rest of the world to know about Maternal and Child Health in Bangladesh?
Maternal and Child Health in Bangladesh over the last 20 years has significantly improved in terms of mortality and morbidities in comparison to neighboring countries. Dr. Haque believes that working on the GN studies and other ICCDR,B projects has played a huge impact on the changes he has witnessed throughout his career in his country.
What has been the most rewarding part of working with the Global Network?
Dr. Haque explained that he thoroughly enjoys working with all of the Global Network sites. He appreciates the continuous opportunity to work with many different colleagues around the world.
What do you envision the impact of the Global Network will be in the next 10 years?
Before envisioning the future of the Global Network (GN), Dr. Haque wanted to acknowledge the hard work and advancements the GN has already accomplished in its last 20 years. He respects the Network's abilities to develop and implement high quality data studies and the effects of those studies on maternal and child health globally. As for the next 5-10 years, Dr. Haque is excited to see A-PLUS's analyses and impact. He is confident that the positive findings from the study will have a large impact and improve overall maternal and child health. In the future, he hopes to see the GN implement more projects especially looking into use of interventions for prevention of sepsis and improvement of maternal malnutrition.
What are the biggest challenges to accessing Maternal and Child Health Care in your country?
Dr. Haque felt that the Bangladesh site often experiences challenges in procuring study supplies. Oftentimes, supplies are unavailable and have to be imported from other countries. Although that is a possible solution, it usually takes a long time (e.g. months) for the site to receive the proper supplies to conduct the research. He understands that supplies are an important factor in research and laboratory work. The MNH COVID study felt the effects of this challenge when procuring the ELISA kits. Additionally, the site is affected by climate issues – particularly flooding that occurs most of the year and throughout most of the country. Despite the challenges the site has to combat, research continues and the team is able to push through any obstacles thrown their way.
We thank Dr. Haque for his insights into the life of an investigator in Bangladesh.
Dr. Shiyam Sunder
Global Network Investigator from GN09 Pakistan
How did you get started in your career?
Dr. Shiyam Sunder's second son got a severe illness in the 1990's when he was less than 1 years old. Thankfully at this time, Shiyam was in medical school and knew his son needed immediate medical care. His son got admitted and the disturbing experience during his stay in the hospital shattered Shiyam's world yet turned his path towards pediatric care and research. After completing his medical degree, he started his career with the National Institute of Child Health in Karachi as a resident medical officer. He was later given the opportunity to work in the Department of Pediatrics & Child Health, Aga Khan University (AKU) under the mentorship of Professor Anita Zaidi. He later went back to school at AKU to get his Masters in Epidemiology and Biostatistics funded by National Institute of Health's Fogarty International Center. Throughout the years, Dr. Sunder realized that "newborn health cannot be seen or perceived as an isolated entity because the mother's health is also important. If the mother is healthy, the baby born has less chances of getting sick later in life and developmentally better compared to those who are born sick." This realization is what drove Dr. Sunder to continue in his career in maternal and child health.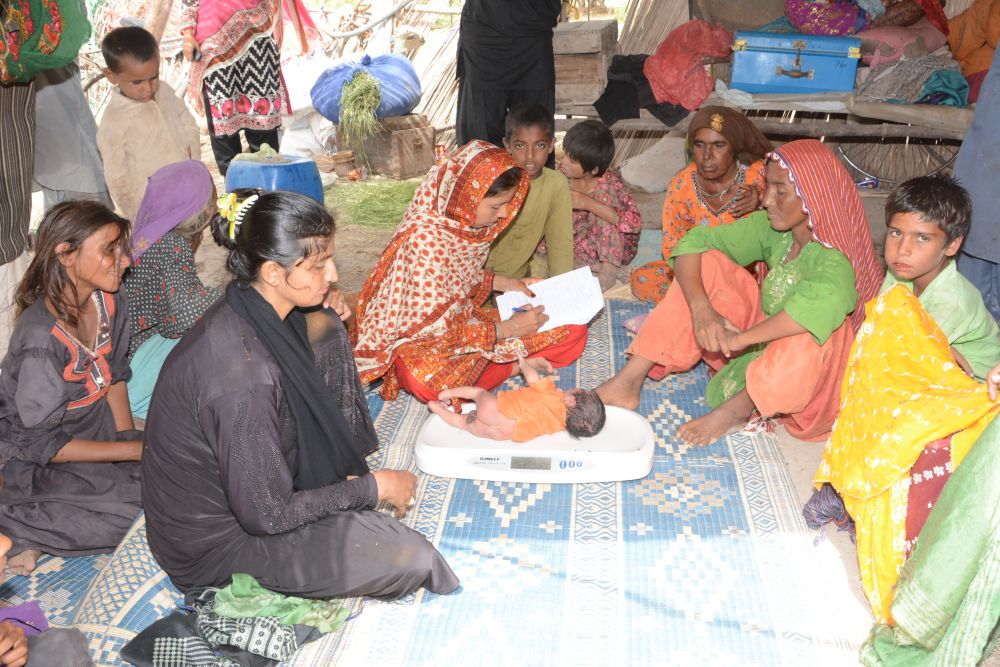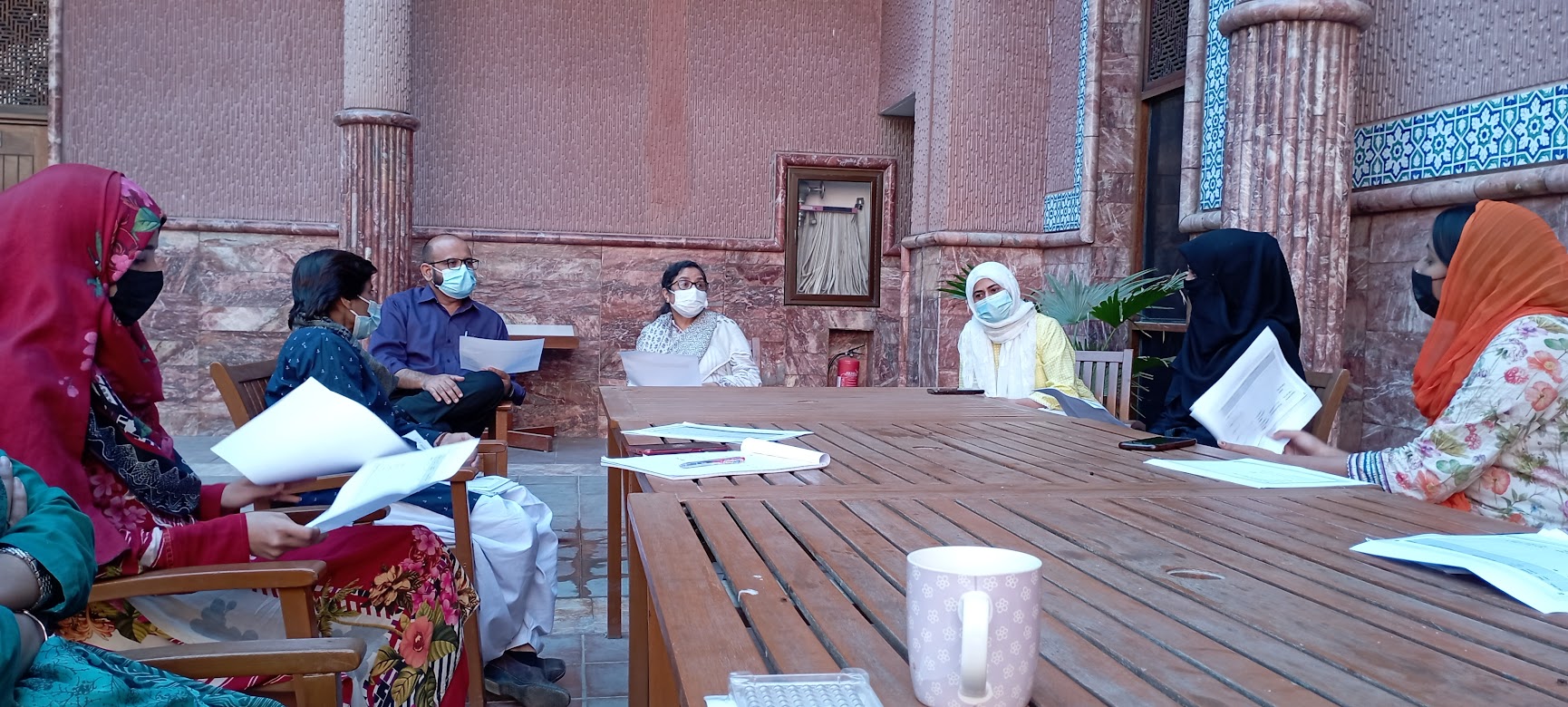 How did you get involved with the Global Network?
Dr. Sarah Saleem recognized Dr. Sunder's interests and onboarded him onto her Department of Community Health Science at AKU in 2015 as a site coordinator for the Global Network's MNH Registry. His involvement with Dr. Saleem's studies, Dr. Sunder was able to experience firsthand the impact of nutrition in women who live in rural areas through the Global Network's Women's First study which solidified his belief that mothers health directly correlates to neonatal health. From the MNH registry it was identified that proportion of neonatal mortality rate is highest in Pakistan and one of the major causes of neonatal mortality is prematurity and low birth weight. The Global Network then launched the ASPIRIN study to gain more information on the uses of low-dose aspirin to alleviate chances of neonates being born prematurely. As years have progressed, Dr. Sunder has been able to work in various clinical research roles such as a coordinator and monitor. His recent accomplishment is representing the Pakistan site as the Principal Investigator for the ASPIRIN Neurodevelopment Follow-up (ASPFU) study that enrolled babies of mothers enrolled in the ASPIRIN study. Dr. Sunder's knowledge and gratitude are largely contributed to the work he has been able to conduct with an "enormous group of scientists" who always inspiring him to continue seeking to fill the gap in research. Such motivation pushed him to successfully publish two papers as lead author! He thinks back to a previous professor who encouraged him to follow the research pathway, as he agrees even to this day that he is "not a clinical guy, but a research guy!"
What is the most impactful thing you have experienced while working with the Global Network?
Dr. Sunder felt that the work of the Global Network impacts his country in multiple ways. One of the impacts he felt most passionately about was the ability for the Global Network to train country coordinators and field administrators how to collect data and conduct proper follow-up. In the MNH Registry training, he has been able to witness the evolution of their data collection methods. The administrator's capacity has been built over time, for example, the Global Network's First Look study trained the administrators basic obstetric ultrasound techniques that can be completed in the home with the proper equipment. While impactful and important for the community to have, the site has tried to share the results with key healthcare providers with no progress. This is a challenge his site recognizes and works to overcome with future research and publications. Dr. Sunder expressed how the "rate of stillbirth from 2008 until now is markedly declined, however, the neonatal mortality and morbidity rate has remained unchanged from 2008 to now." This is extremely frustrating to researchers like Dr. Sunder who want to develop simple interventions and reduce these rates. With that said, the Global Network is providing more and more opportunities and simple interventions that are readily available in areas similar to Pakistan. Dr. Sunder hopes that the Global Network continues to provide these opportunities in hopes of furthering the impact and promote change in his country.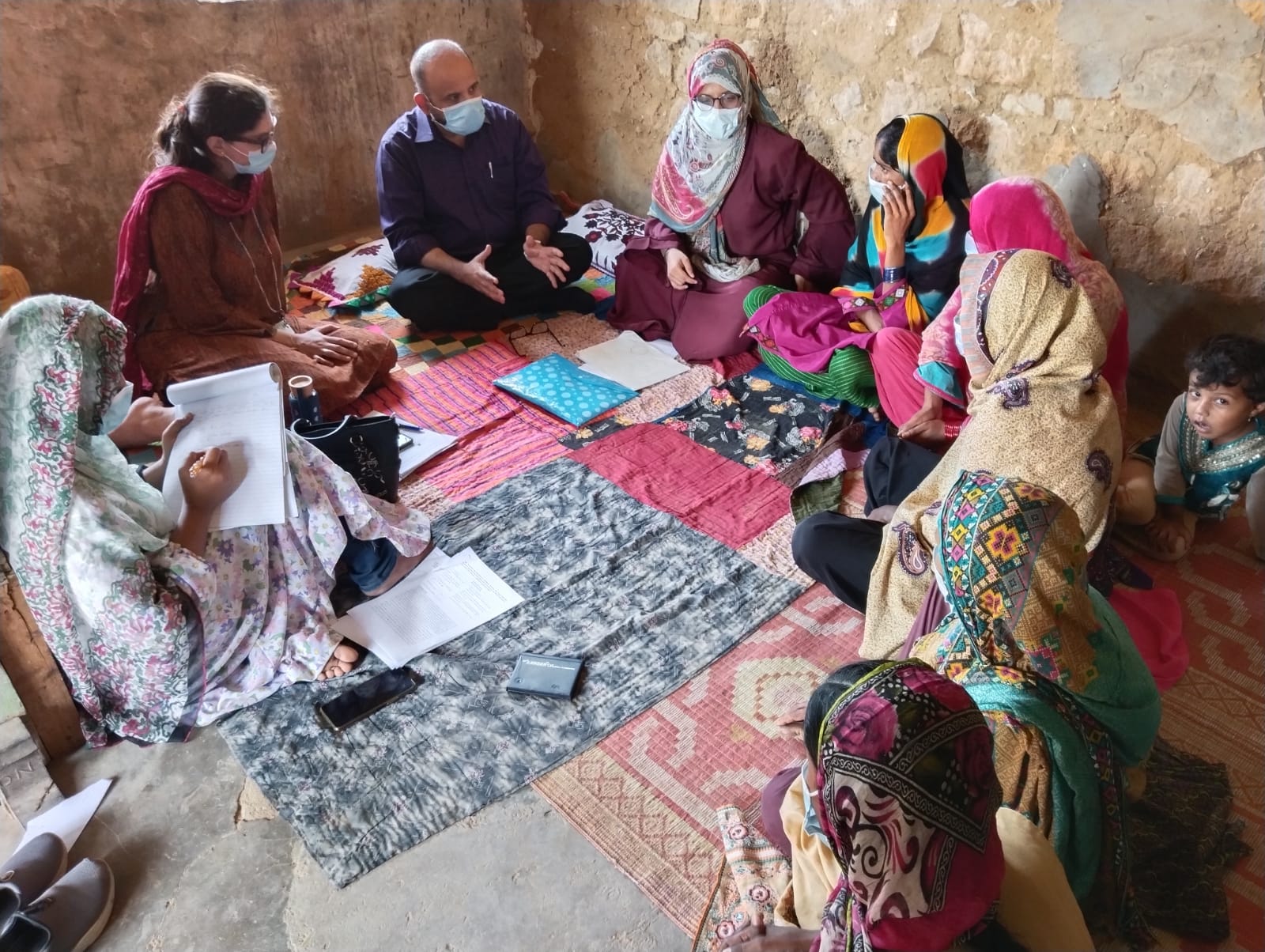 In your opinion, what has been the most rewarding experience while working within the Global Network?
Dr. Sunder narrowed his most rewarding experiences to two, one on a larger scale and one from a personal perspective. Firstly, he expressed his joy of working with his community understanding their dynamics and willingness, or lack of willingness, to participate in studies. He understands that his community typically does not allow males to enter their homes but he has experienced a new openness. The pivot in dynamics has allowed him to educate his community on the importance of participating in research which is very important to him and is confident will help his community long term. Secondly, he has learned he enjoys data sampling and developing new techniques to better the sites data quality. He was able to help develop an essential tool called Lot Quality Assurance Sampling ( LQAS). The LQAS tool is used to "calculate the coverage rate, accumulated coverage, and collection of study specific variables via survey to better understand the sites quality of data." LQAS has been extremely helpful for the Pakistan site to ensure the data they collect is of the highest quality. It has also enabled the site to continuously monitor which is thought to be a large success. Both actively being involved in the research and learning new ways to collect the data has been Dr. Sunder's most rewarding experiences so far.
What do you want the rest of the world to know about maternal and child health in your country?
Dr. Sunder felt it was important to recognize that accessibility is limited in his research area. The Pakistan site is only focused on one of four districts in the country. The Pakistan site is only capturing a small portion of the total population. Even in this small area, the access to healthcare is difficult due to transportation issues and lack of education to seek care. Lack of road networks make it extremely difficult for the site to reach many. Dr. Sunder hopes that research continues to educate midwives and members of the community in hopes of reducing the mortality rate in women by neutralizing accessibilities.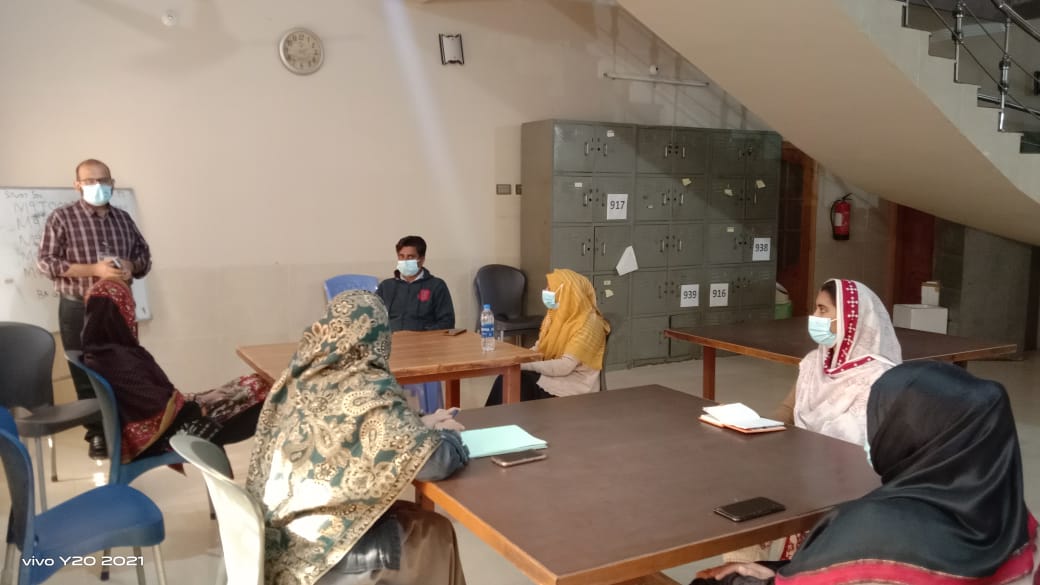 What do envision the impact of the Global Network in the next 10 years?
Dr. Sunder is confident that the Global Network will provide basic, simple, and cost-effective interventions that women could take or implement in their daily lives. For example, women in Pakistan are undernourished. The site has hired a nutritionist who developed a menu that provides ideas for meals and snacks the women can make with foods easily available in their communities. It would be helpful if policies were enacted to counsel women how to cook foods available to them to ensure they are well nourished. Additionally, he hopes that the government helps all health facilities invest in good quality ultrasound equipment as the machines are available but need to be maintained properly. If provided or required in all health facilities, sonologists and other health staff need to be well trained so that the technology can be used successfully. Overall, Dr. Sunder is confident that Pakistan and global health can improve with simple interventions and methodologies provided through research in the Global Network in the next 10 years.
We thank Dr. Sunder for his insights into the life of an investigator in Pakistan.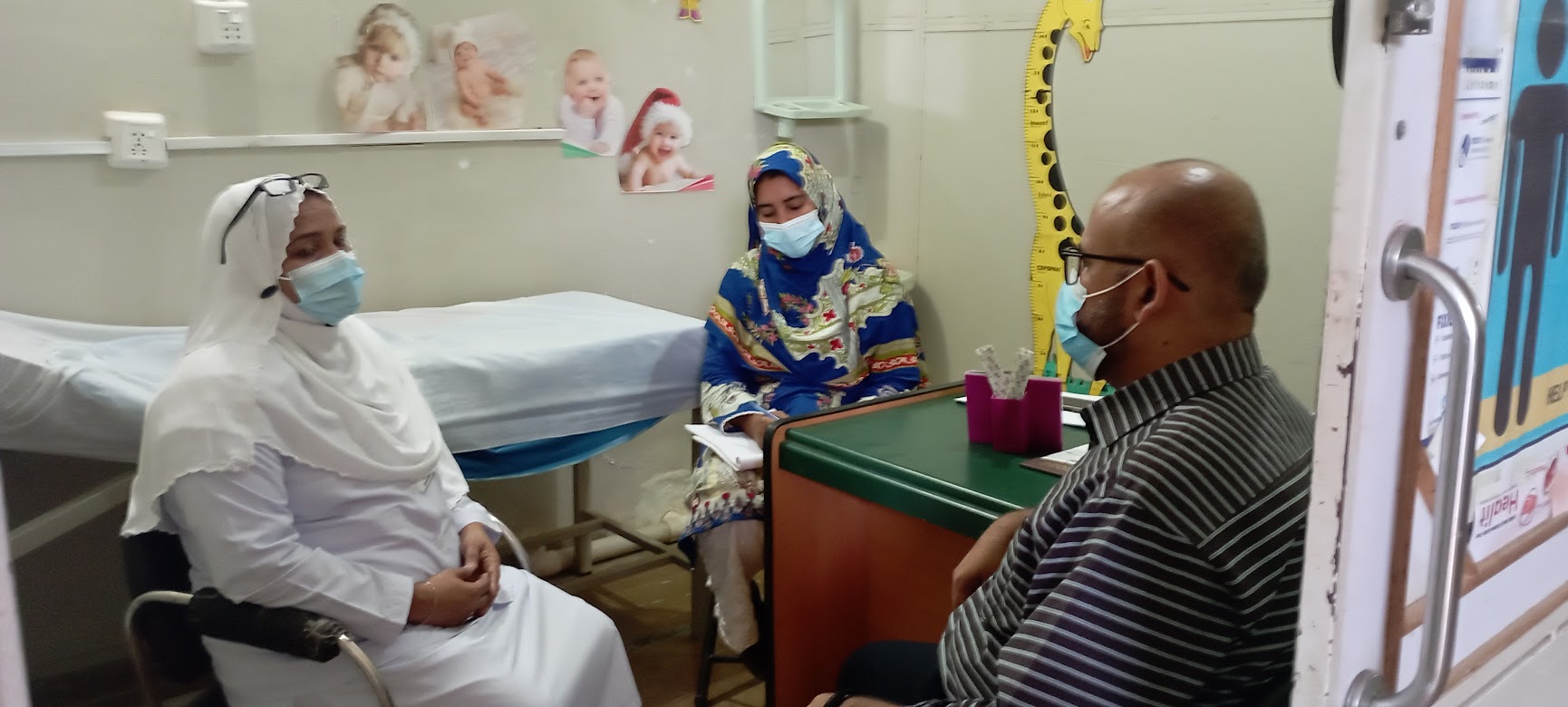 Michel Kalonji
Global Network Coordinator from GN02 DRC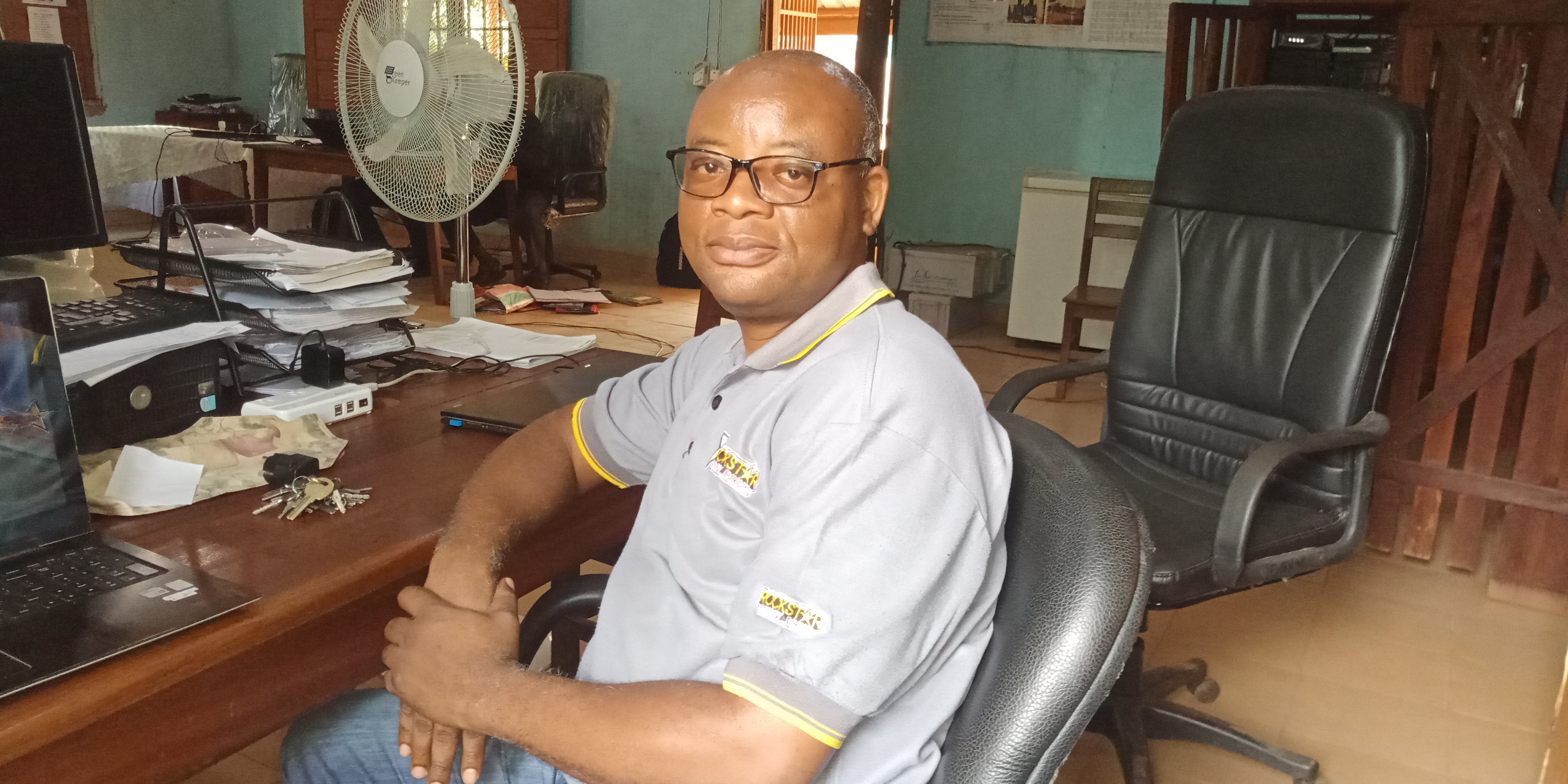 How did you start your journey as a Data Manager?
I was selected as a data manager by the KSPH (Kinshasa School of Public Health) for AFRINEST, a WHO study on simplified antibiotic regimes for treatment of severe bacterial infection in newborn babies. This was the first time I worked on a neonatal mortality and morbidity clinical trial, and I saw first-hand the great potential to increase access to maternal and neonatal healthcare, especially in a country like the DRC with such limited access. This is what led me to continue my studies to receive my degree in Project Management and be qualified enough to join the Global Network as the Data Manager for the MNHR in 2013.
What has been the most rewarding part of working with the Global Network?
The most rewarding part of working with the Global Network is the extensive training given to staff before the start of the study. This training helps providers gain applicable knowledge and become greater assets to the health system. Even after GN studies conclude, the workers maintain their skillset to continue to provide higher quality healthcare to the community. Community Health Workers give quality care through community house-to-house surveillance and encouraging women to start ANC as early as possible through pregnancy and making referrals to health facilities in a timely manner. At health centers, staff provide health education on identifying major signs of pregnancy and sensitization on the benefits of delivering at the hospital. All this capacity building has decreased maternal and neonatal mortality in our regions.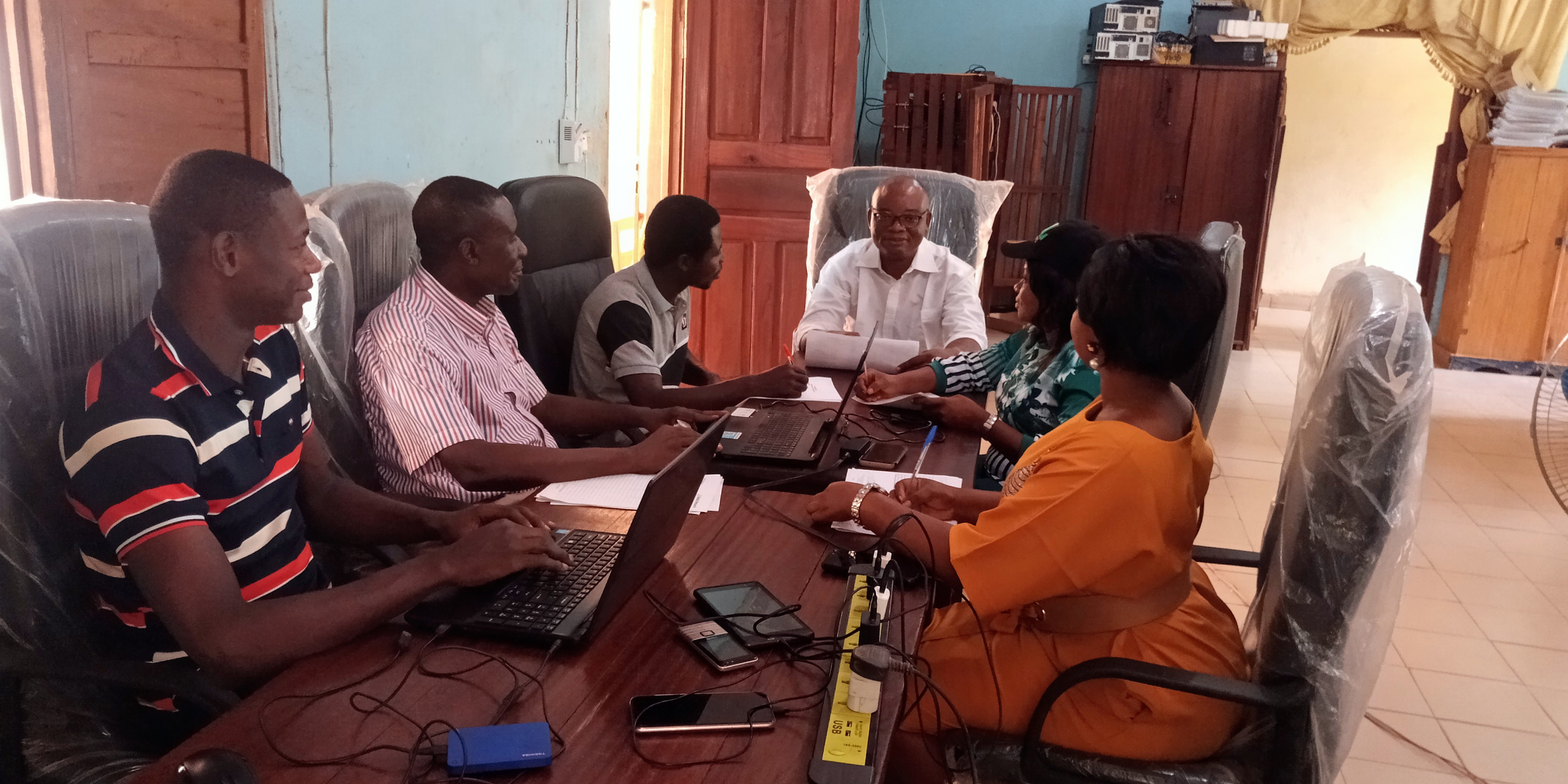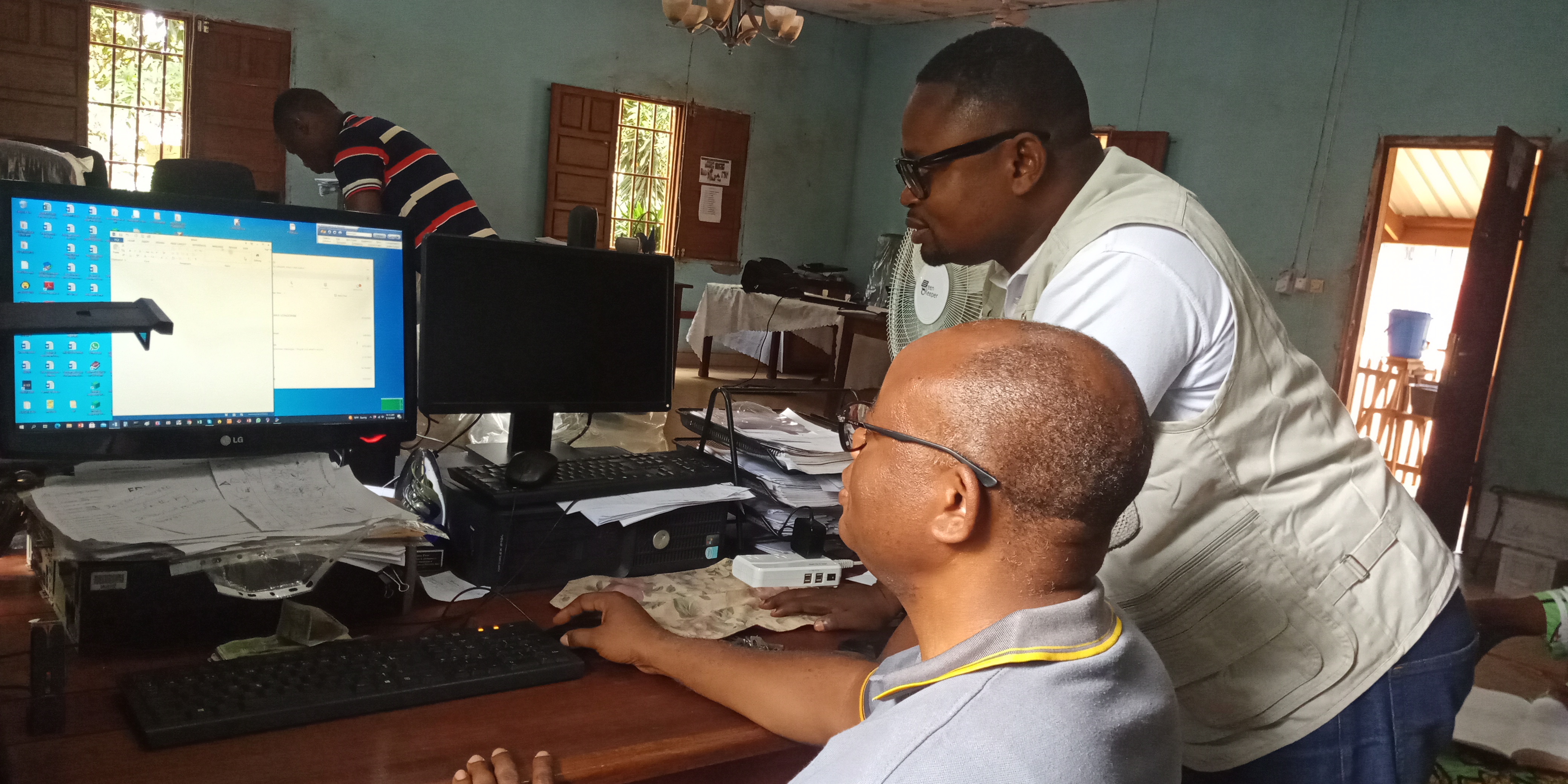 How many GN facility sites are in your country? What areas of your country does the Global Network cover? What are the demographics of people living in these areas?
In DRC there are 10 regional clusters. Activities are focused in rural areas of North and South Ubangi provinces. The sites are 700 miles from Kinshasa, the capital of the DRC and accessible by commercial aircrafts. People live in huts made from natural resources like clay and many do not have running water or electricity. Most people are farmers and have not received good quality education or cannot even go to school due to lack of resources; many women work in the field even when they are pregnant. People here produce field crops but their diet is not diversified as they like to eat casava leaves and casava itself (called kwanga), a mashed casava in leaves which can be kept for multiple days. While farmers will produce rice, peanuts and beans, they will sell these foods rather than eating them which results in severe malnutrition in our areas.
Has your site played any unique roles in previous Global Network projects?
The GN02 DRC site is unique because we conduct research in areas with very low socioeconomic status: there are no good roads, network coverage, running water, electricity, or transportation as compared to the other sites in the GN. It is important to have these types of sites in the GN because if an intervention can improve health in the DRC sites, then it's feasible to implement in other LMIC areas without abundant access to resources and still have good results.
How has working with the Global Network influenced Maternal and Child Health Care at your site or in your country?
Intervention protocols like the management of neonatal infection has been improved since the APLUS study. Community Health Workers who make home visits to look for pregnant women and signs of morbidity actively refer women to health facilities from the MNHR Registry work. Women are now encouraged to give birth in the health facility and receive US exams in a way they were not previously. All of this leads to improvement in Maternal and Child Health Care in the DRC.
What has your sites' biggest success with the Global Network been?
Women First study was our biggest success with the GN. This trial ensured the nutritional intervention was taken by women at a scheduled interval, and women wanted to be in Arm 1 (≥ 3 months preconception) or Arm 2 (12-14 weeks gestational age). For women within these arms there was high compliance in adhering to the intervention, showing an important shift in women being invested in their ANC care.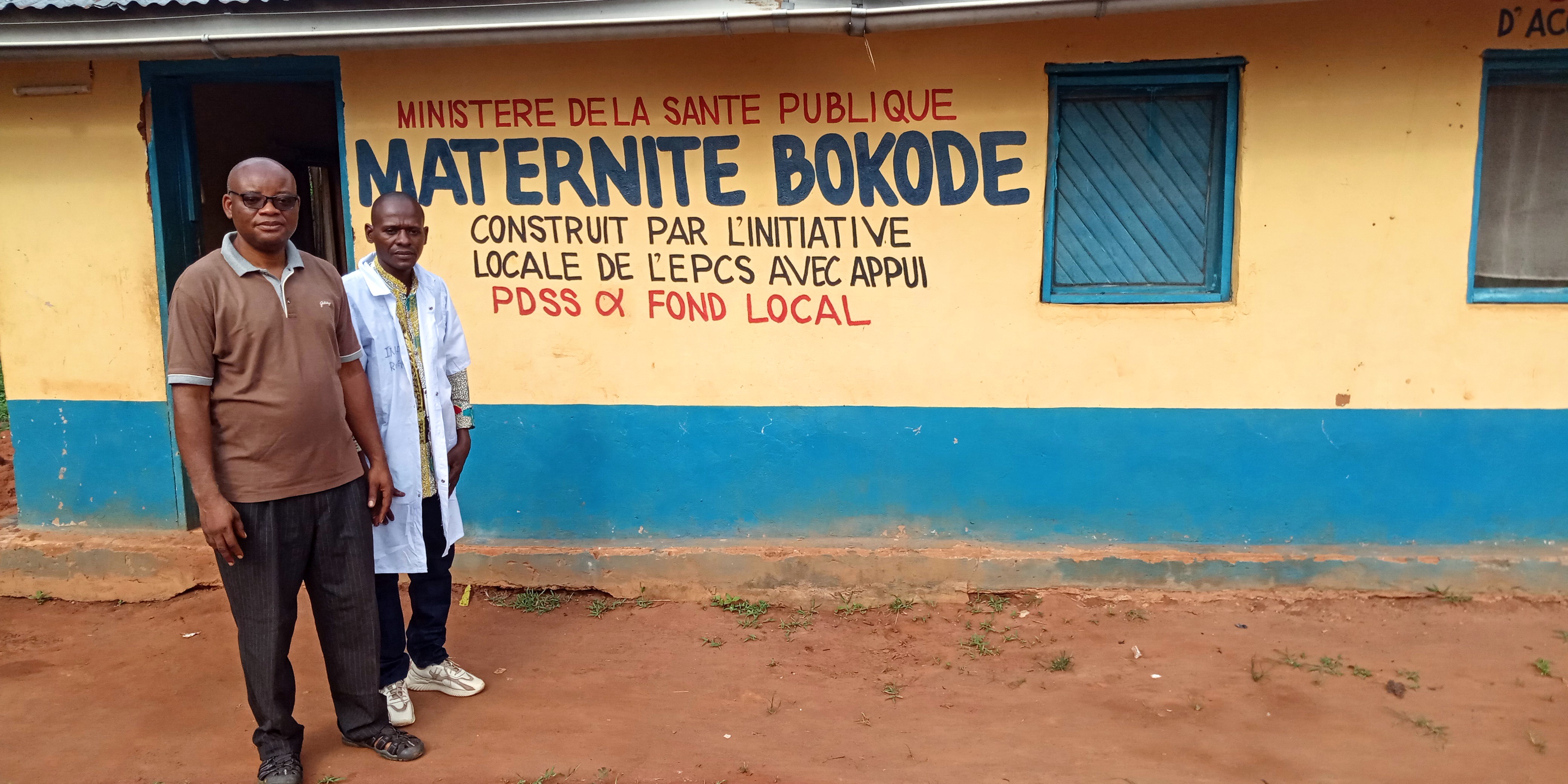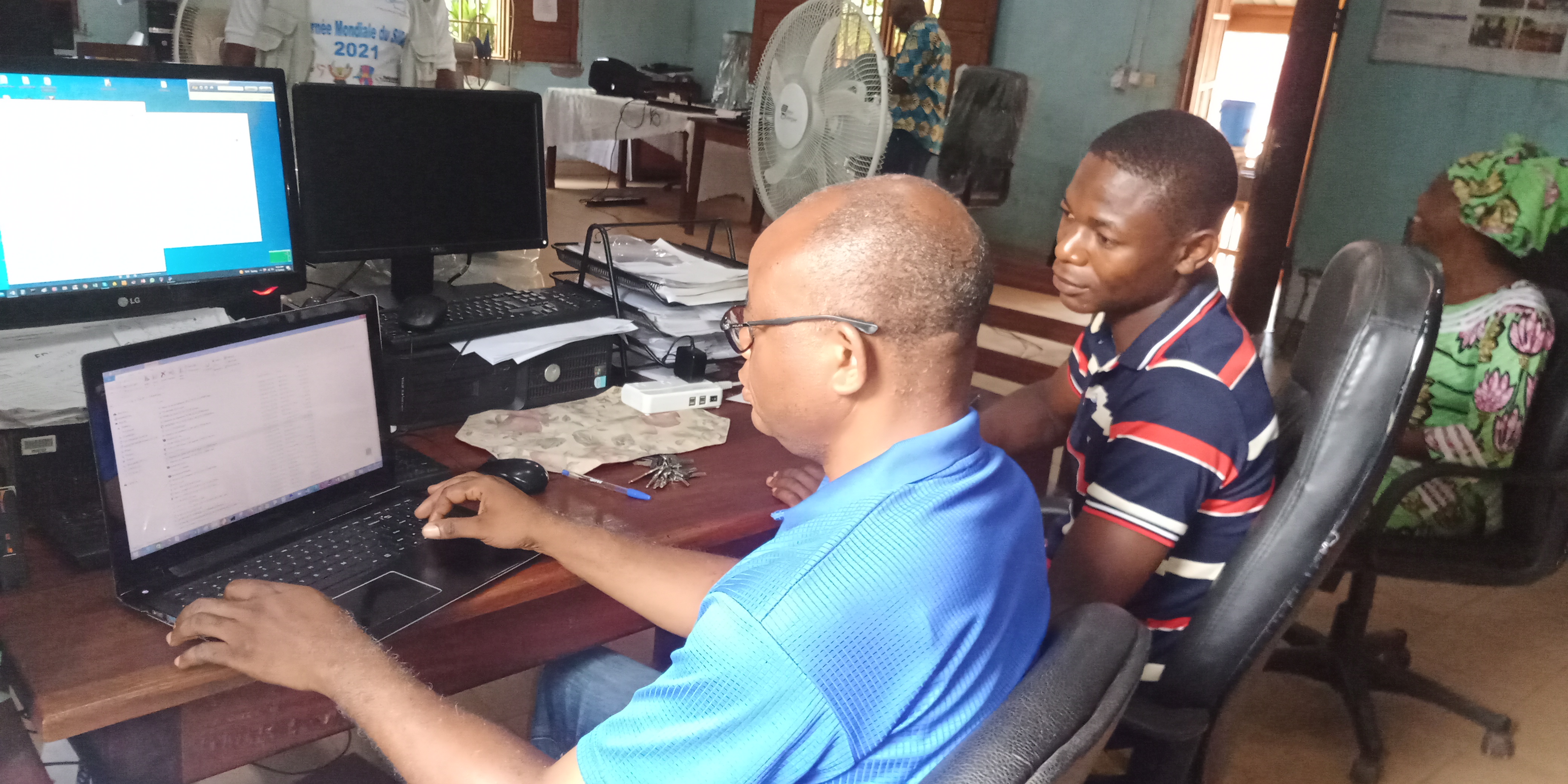 What would you like the rest of the world to know about Maternal and Child Health in your country?
I would like everyone in the DRC and the rest of the world to know that change must begin with human development, which is made possible by constantly improving the health of mothers and children. A country loses its reason for being a nation when its women consistently die while giving birth and newborns die before five years old due to lack of access to healthcare. Unfortunately, that is being seen in the DRC as mothers and babies are almost abandoned because people without money are left behind by the healthcare system. These overall lack of efforts by the government are not acceptable.
What do you believe the impact of collaborating with sites around the world in conducting Maternal and Child Health Care trials has been to the Global Network's success?
I see collaboration between various global sites as the primary strength of the Global Network. Sharing of knowledge, experiences and realities in various countries has resulted in robust and comprehensive research protocols. Additionally, the results of studies from various countries strengthens data quality coming from distinct vulnerable communities.
What do you envision the impact of the Global Network will be in the next 10 years? In the next 20 years?
In next 10-20 years, the Global Network will be a model and reference for improving mother and child health. Some of the strongest qualities of the Global Network are trainings led by context-expert PIs, electronic data collection, and on-going data quality and monitoring. These pillars will broaden the impact and strength of the Global Network studies around the world.
Lester Figueroa
Global Network Coordinator from GN06 Guatemala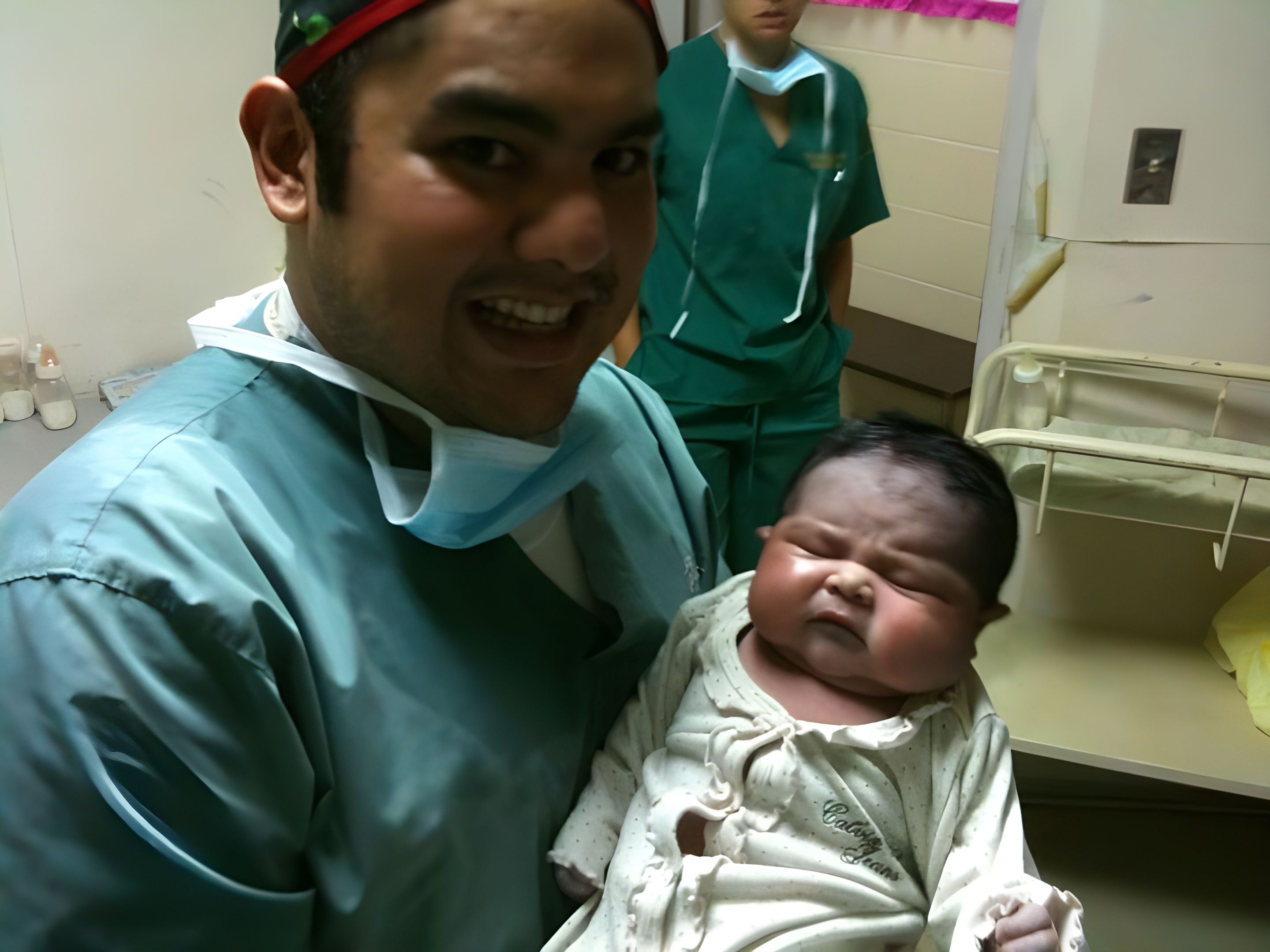 Ever since he was young, Lester Figueroa knew that he wanted to be the "guy who delivers babies". In the social services component of his OBGYN residency, Lester worked in a remote area in Northern Guatemala. This was Lester's first experience witnessing the lengths women in his country had to go to access maternal healthcare. He once delivered a baby for a woman who had walked 2 hours to the hospital with the hand of the baby outside of her body. He rushed this woman into a C-Section and was heroically able to save both mother and baby. Lester knew from his time working in rural Guatemala that he wanted to save the lives of mothers and babies in these hard-to-reach parts of his country.
Global Network Coordinator was Lester's first job out of residency. His residency thesis was about preterm delivery and used this experience to obtain the job as the ACT coordinator, a trial focused on improving identification of women at risk of preterm delivery.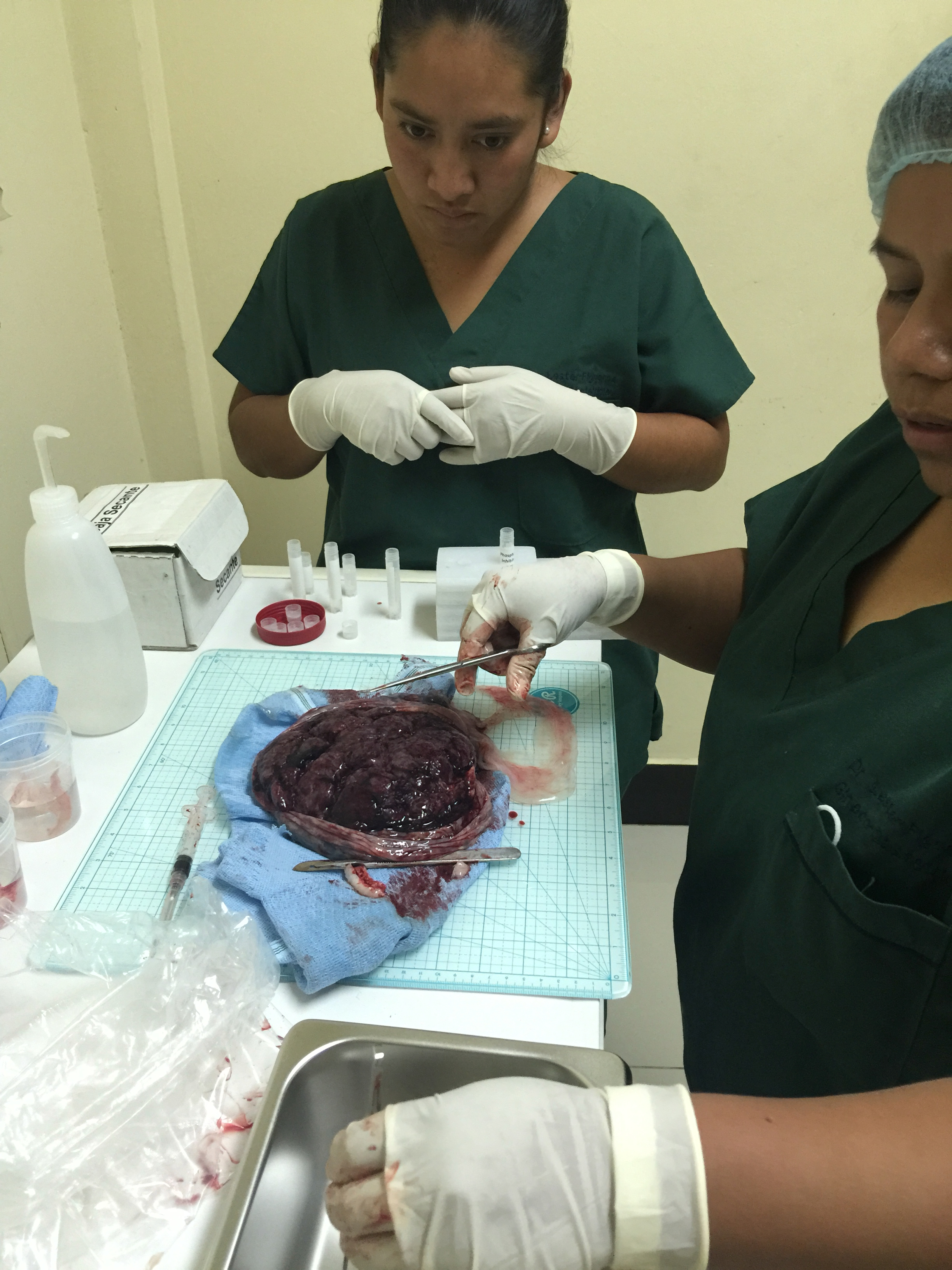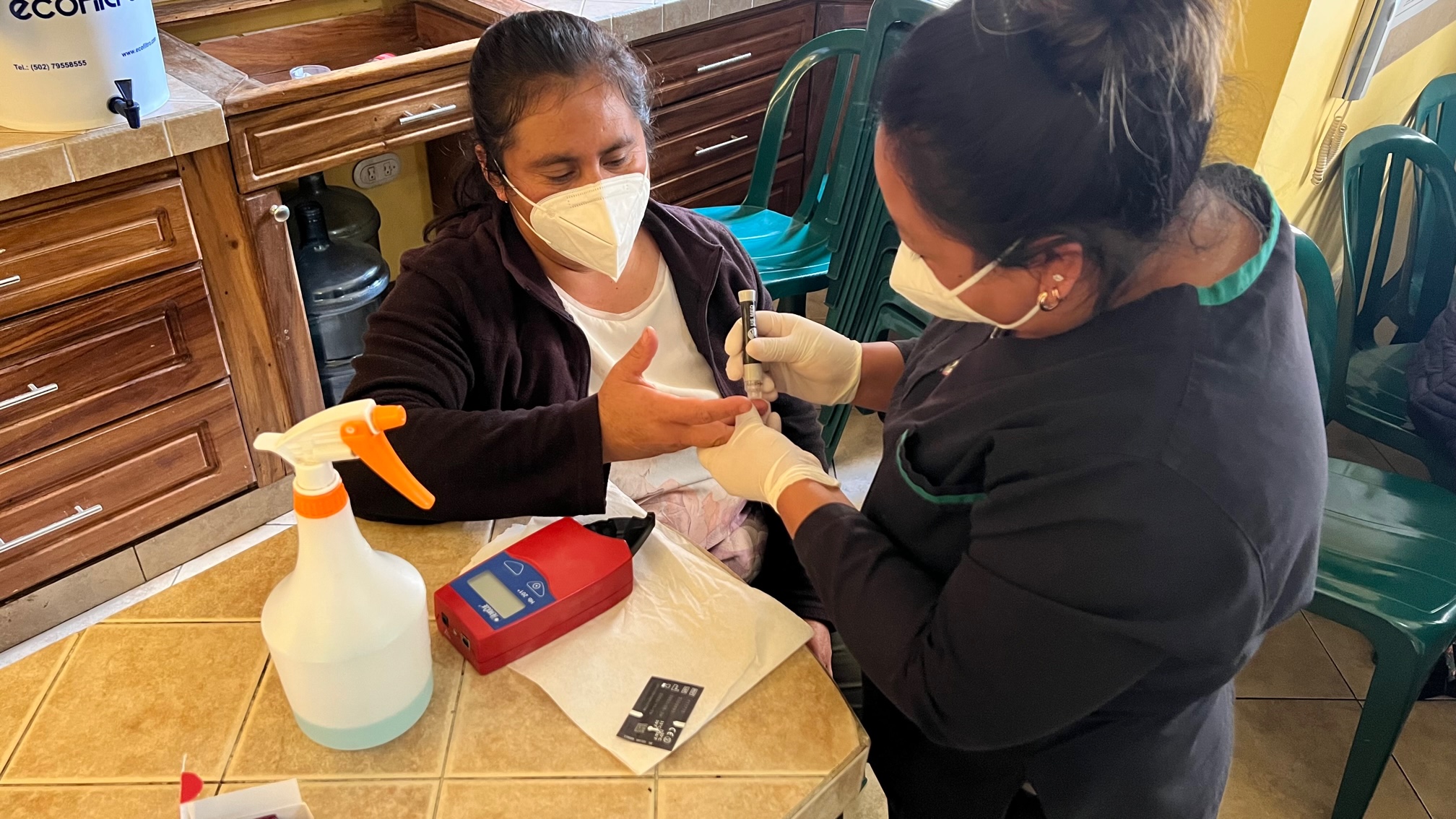 Working with the Global Network provided Lester the opportunity to see how health systems work around the world. While all GN sites follow the same protocol, each site develops individual strategies for implementation in their existing infrastructures which are commonly shared across the Network. He sees huge value in comparing the GN results obtained across various countries as it emphasizes that there is not always a universal solution to many issues, but a need to adapt solutions to a specific country and context for it to work. Lester believes that the feasibility of implementing the interventions the Global Network is studying in Guatemala and other LMIC both gives value to the studies and encourages their staff to strive to provide higher quality healthcare.
The GN06 Guatemala team was one of the founding sites of the Global Network. They were the lead site in the Women First study and were the first site to pilot the intervention in-country. Their team led the development of the study documentation including educational placental sample and cord blood collection videos. Having ultrasound as a part of the Women First protocol encouraged women to come to the hospital for ANC care and deliver at the hospital and resulted in a significant increase in hospital delivery rates.
Guatemala is a country rich in culture, which strengthens their community but can also pose significant barriers to healthcare. Local community TBAs often facilitate home deliveries, but many of them have not received official birth training and their practices can be outdated. For example, they may make a small steam room for a woman to encourage labor progression but do not check if a woman has other symptoms (i.e. is actively hemorrhaging) which can lead to maternal death or negative outcomes. Global Network initiatives have helped increase hospital delivery rates, reducing such types of birth outcomes during home births.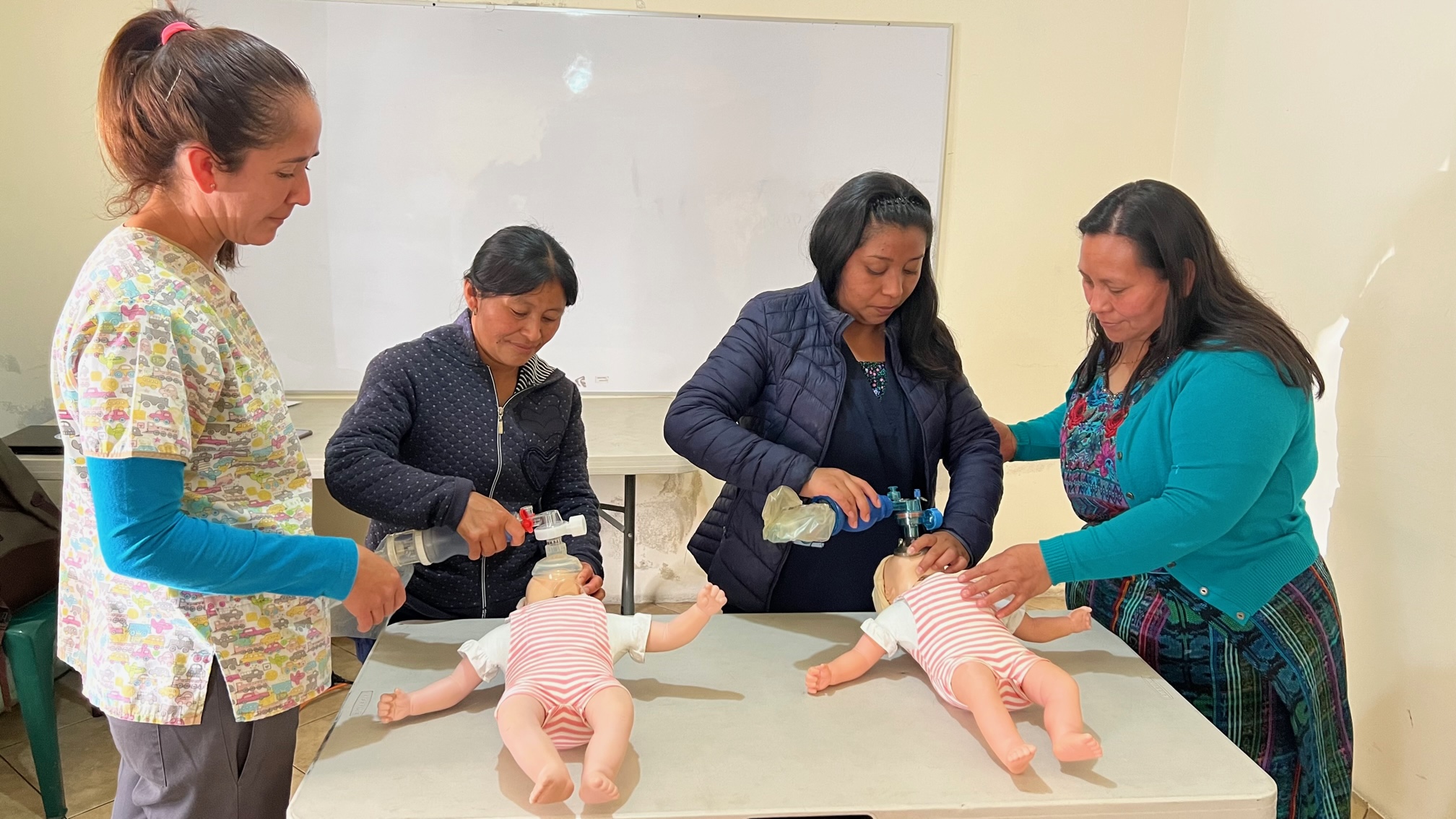 The Guatemalan Ministry of Health has insufficient resources to provide adequate coverage in rural Guatemalan areas. For example, the Chimaltenango region of 1 million inhabitants only has 2 hospitals, which are the only health facilities able to accommodate deliveries. Guatemalans get free access to healthcare but when they are discharged, do not receive any out of hospital support with medications. This is like putting a bandage on a hemorrhaging wound – people leave the hospital healthy but when they cannot afford to refill prescriptions, underlying health issues return. Additional contributing factors to health issues are that many people who are in extreme poverty only have access to fast food. There are high rates of obese women delivering malnourished infants, and food support programs are needed to encourage mothers to develop healthy eating habits for their and their baby's health.
The Guatemalan Ministry of Health has been very impressed with the effort and capabilities of the GN06 site. Through the MNHR, the site has shown that by going into the community to identify pregnant women rather than waiting for women to come to the health center is a more accurate way to conduct pregnancy surveillance. The GN06 staff has even capacity built MoH members – during the First Look study, medical personnel were trained to use the ultrasound machines provided by the study. To this day, the 5 ultrasound machines from the study remain in health centers in the Chimaltenango region and staff will still contact Lester through a WhatsApp group with maintenance or diagnostic use questions. Staff who have been a part of Global Network studies have even reported having an easier time finding jobs within the MoH after study completion, as the MoH knows that these folks are well-trained and diligent workers.
Lester and team have done a wonderful job leading the Global Network in Guatemala and their success has truly permeated into the health system at so many different levels.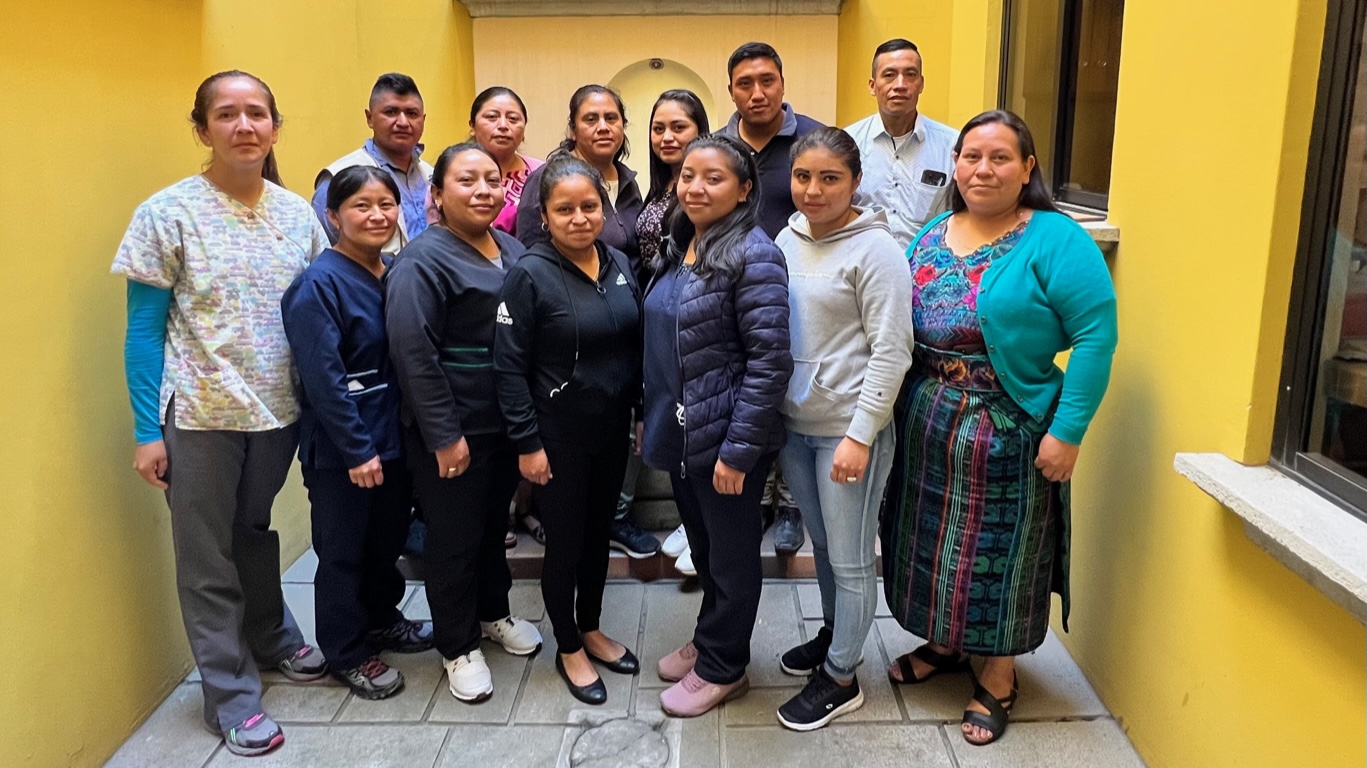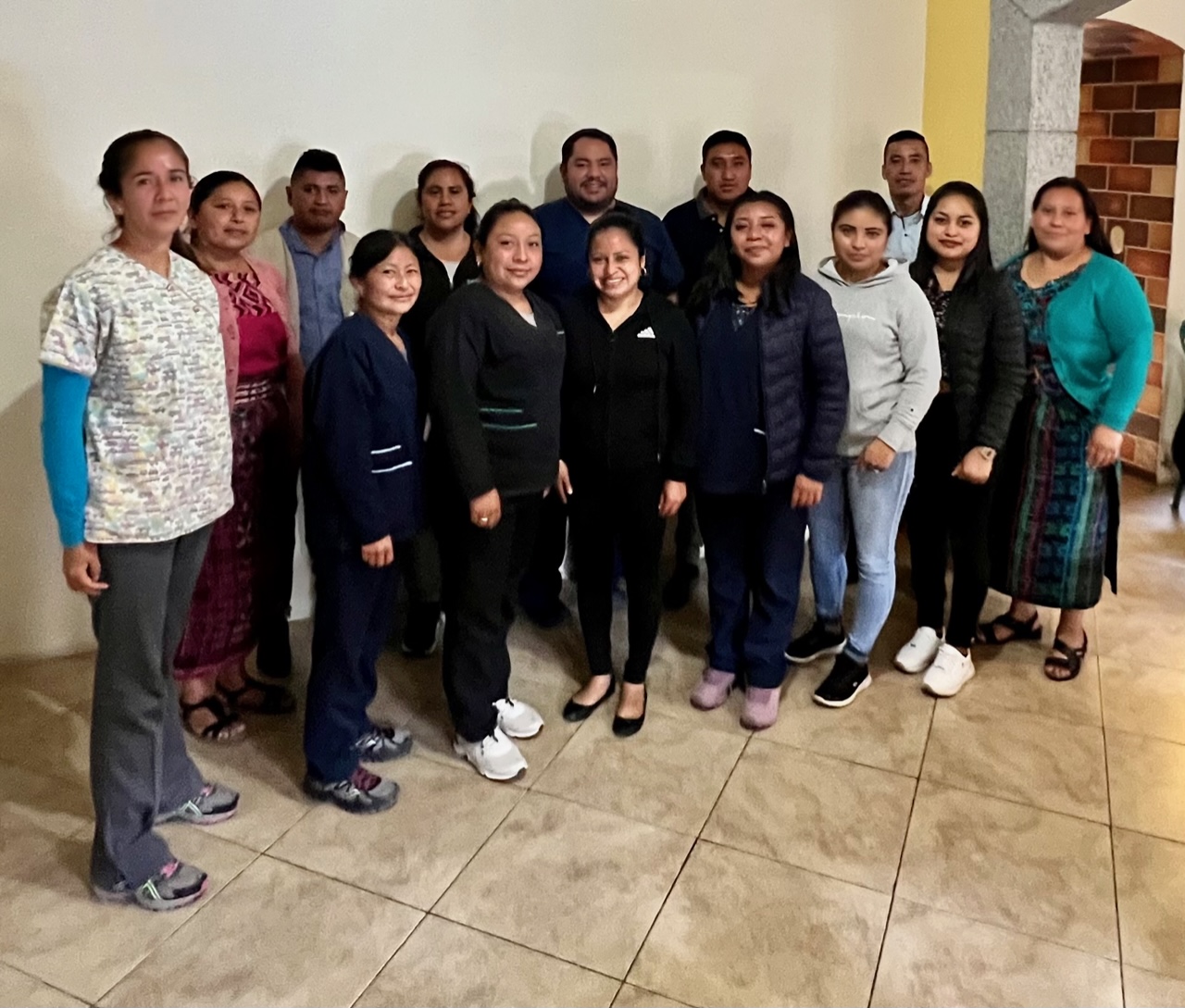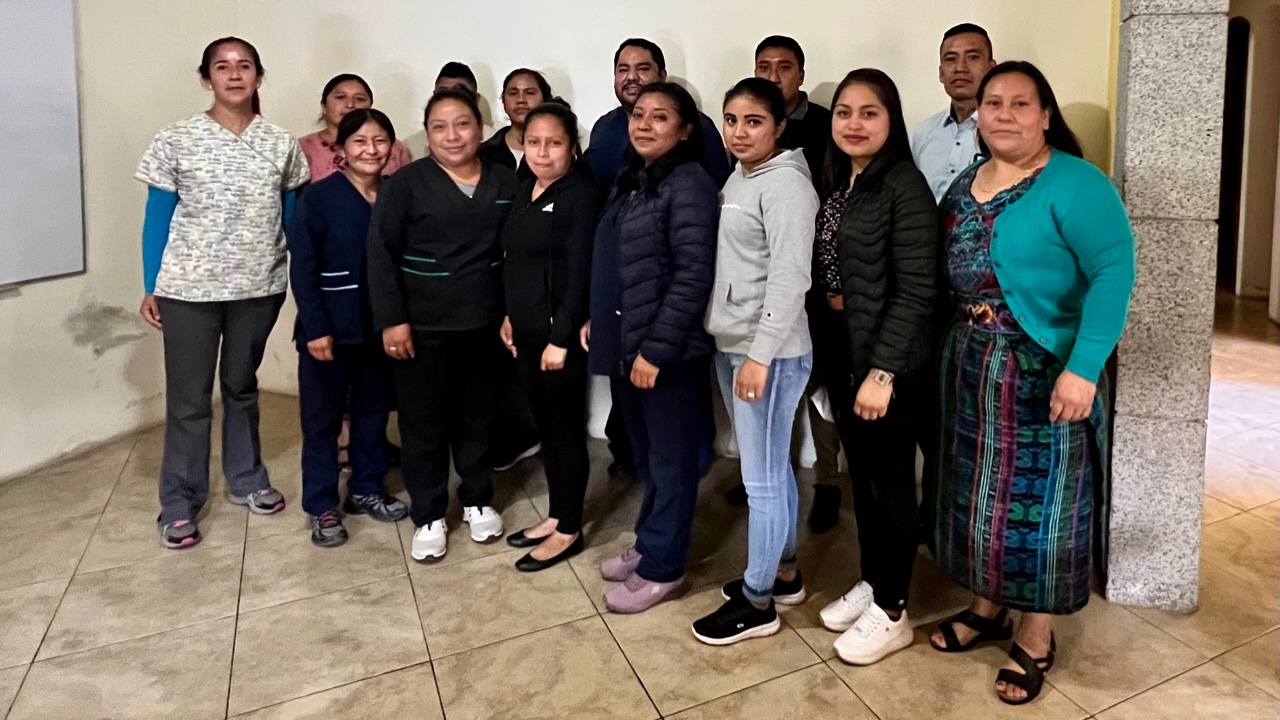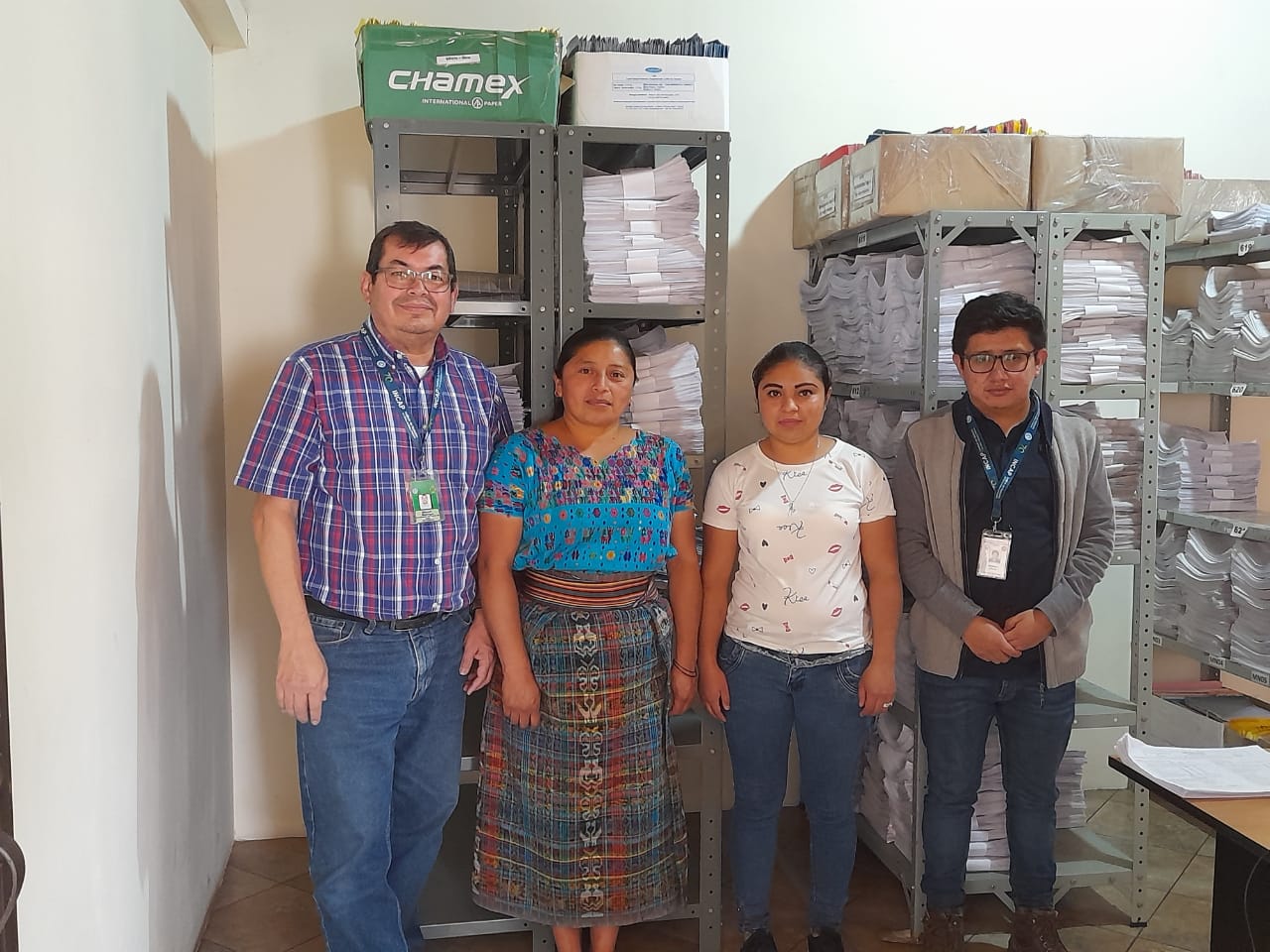 Faith Rutto
MNHR Coordinator from GN12 Kenya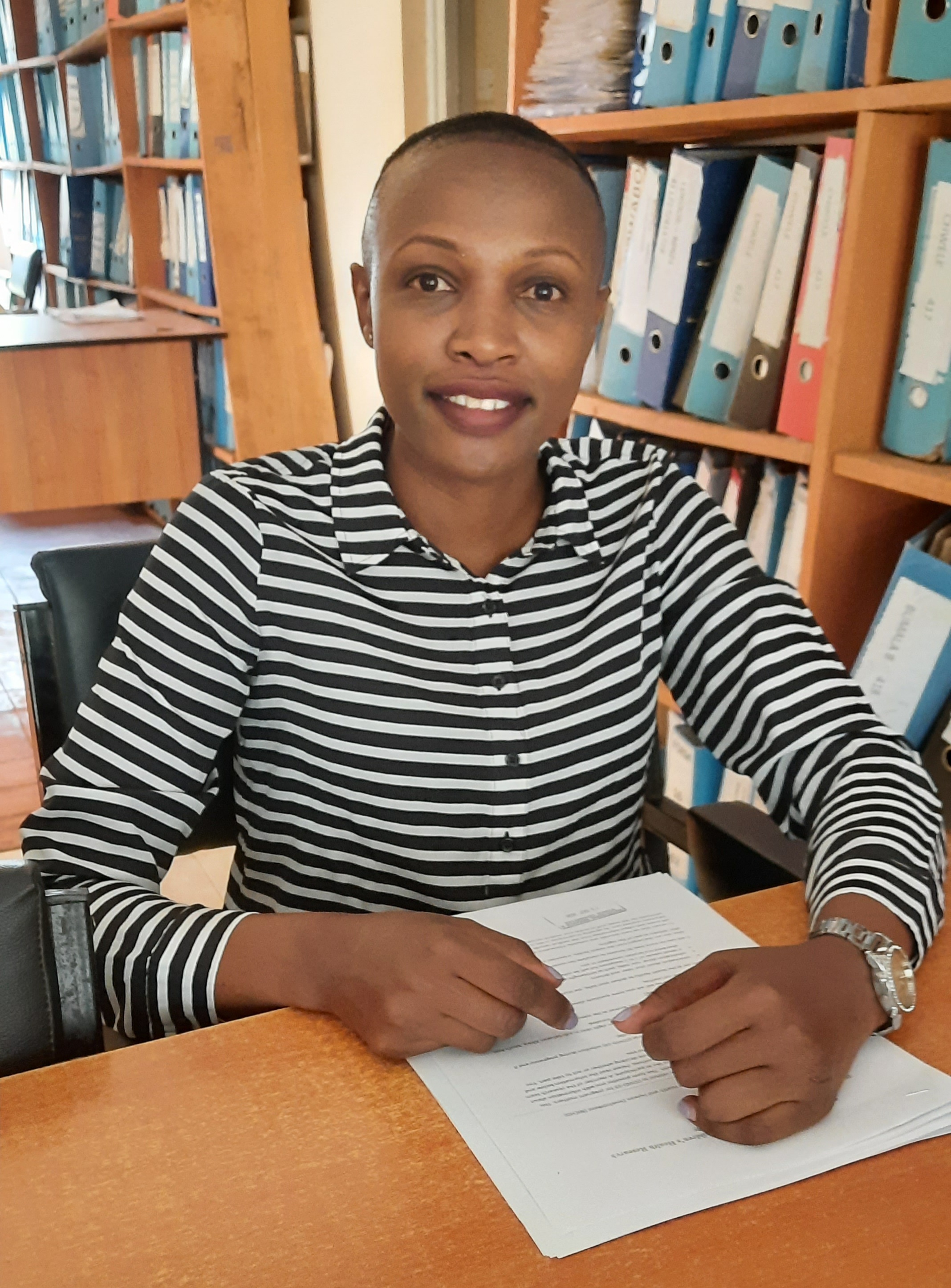 RTI talks to Faith Rutto, the MNHR Coordinator for Global Network site 12: Kenya.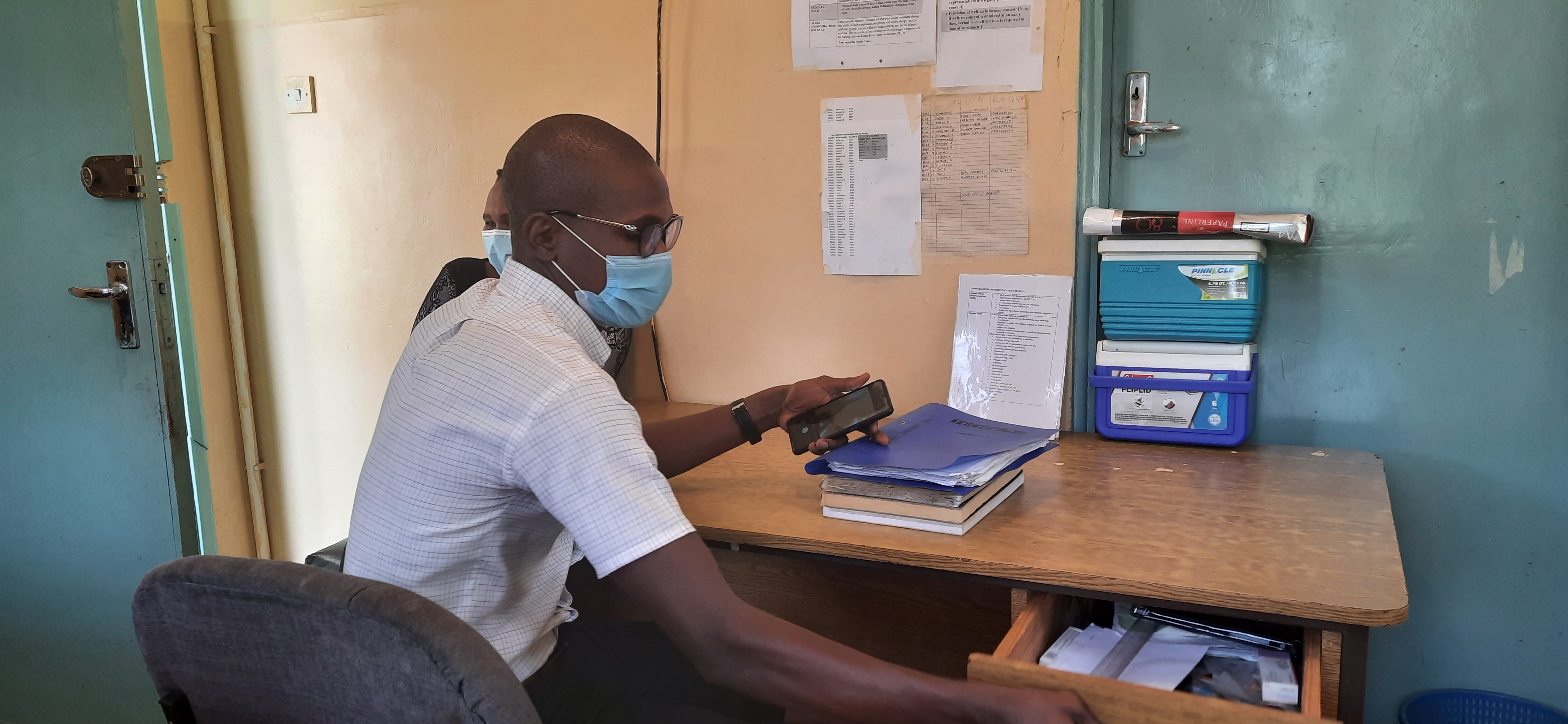 RTI: How did you become involved in the Global Network?
Faith Rutto: Working in the community has always been important to me and is the reason why I pursued my undergraduate degree in Sociology, Gender and Development studies. I joined the Global Network in 2015 during the ASPIRIN Study as a field coordinator. In 2019, I was promoted to my current position as a Study Coordinator for the MNH Registry. In 2020, I also took on the role of the MNH COVID-19 Study Coordinator, and these are my two primary Global Network duties at this time.
RTI: What has been the most rewarding part of working with the Global Network?
Faith Rutto: Over the past 7 years, the Global Network has provided me with substantial career growth and enabled me to work alongside our community to create sustainable change. With a social science background from my undergraduate studies and having worked in health-related research, I was moved to pursue a postgraduate degree in Medical Anthropology which I have almost completed. Under the leadership of our PI, Professor Fabian Esamai, a renowned and celebrated scholar and researcher, I have received mentorship and support in health research management and implementation. Our Co-Investigators have greatly contributed in shaping our understanding of health research especially in maternal and newborn health.
At the community level, it's amazing to see how the public has accepted the Global Network staff into their lives. The RAs who oversee data collection at the community level are respected members of the community which we work in. Our consent levels remain close to 100% because community members trust Global Network initiatives.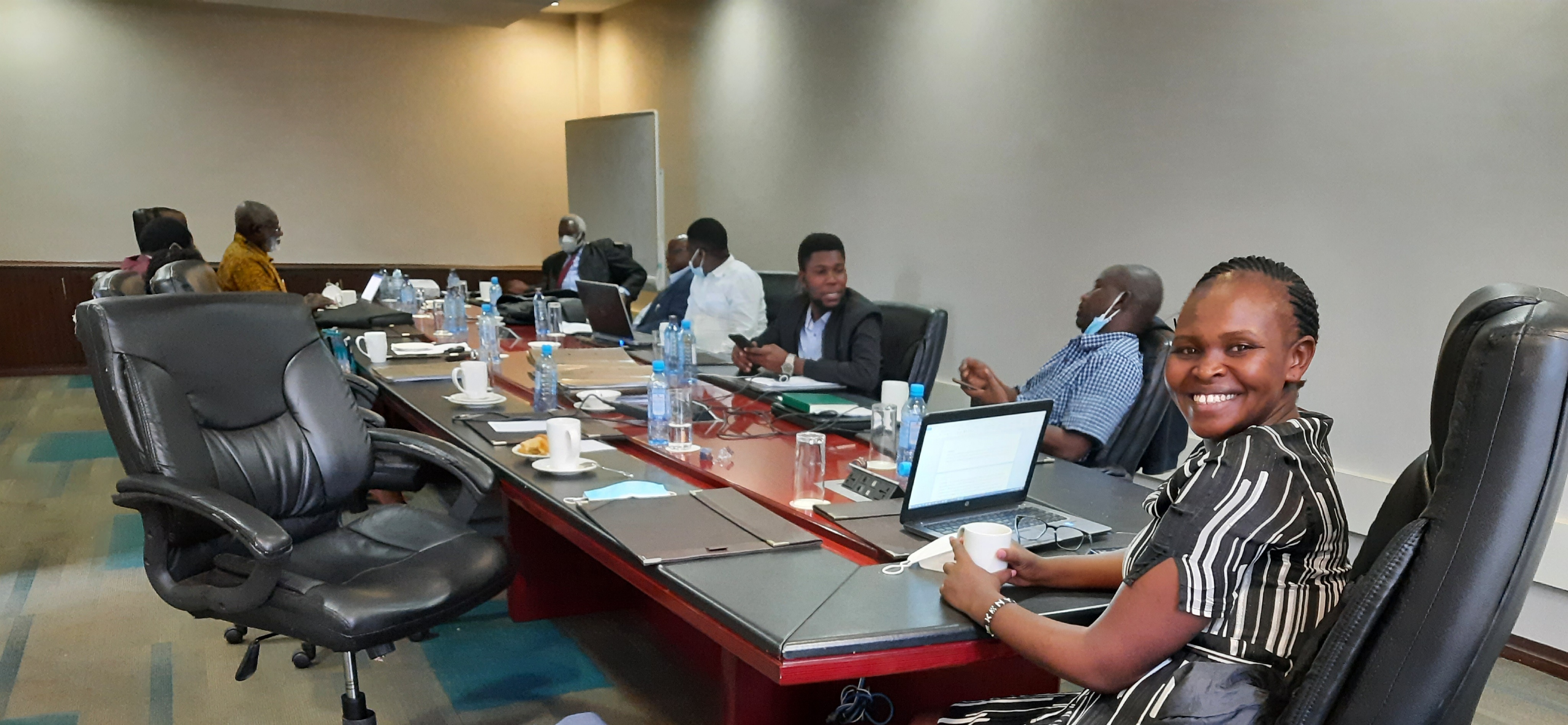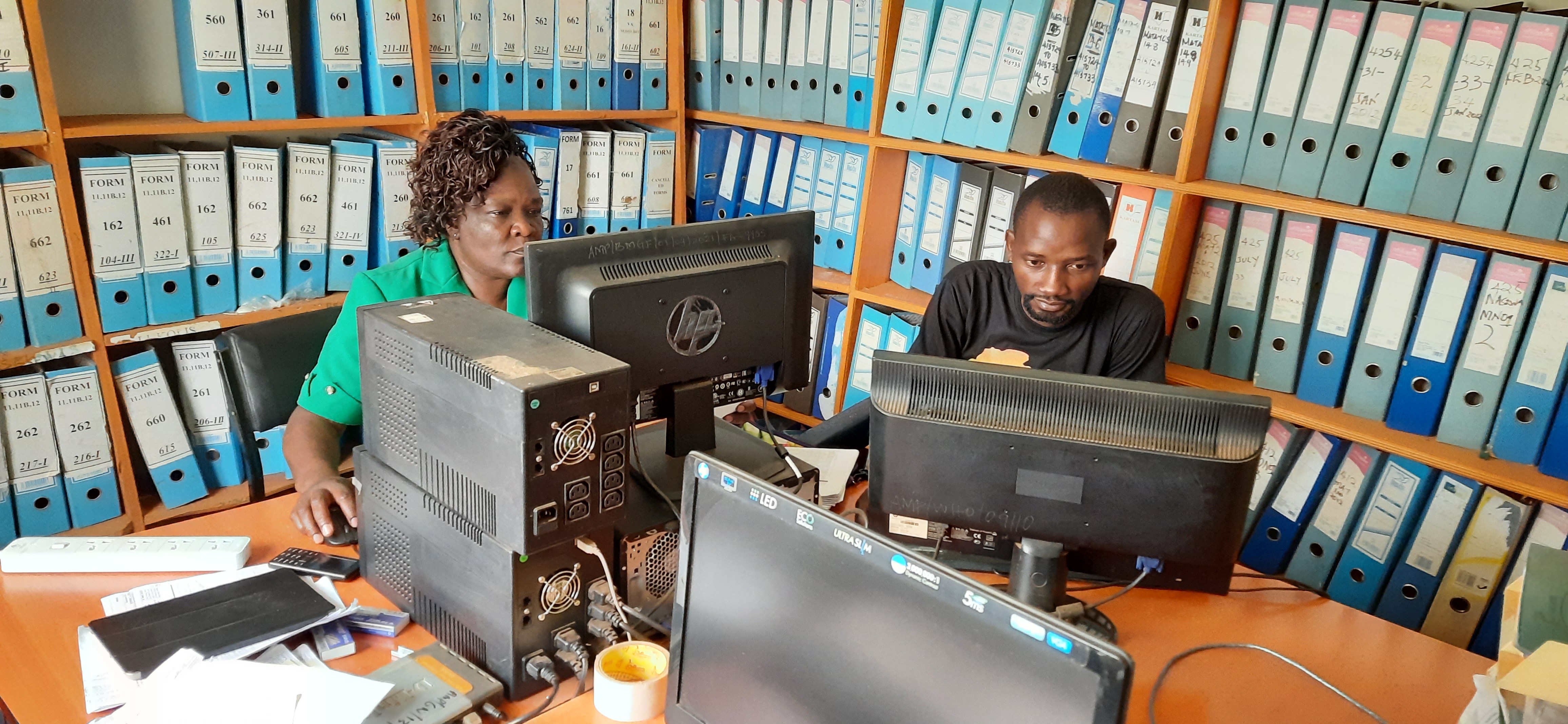 RTI: What are the barriers to accessing Maternal and Child Health in Kenya?
Faith Rutto: Low-income families in Kenya struggle to afford maternal and child health care services like ultrasound or other critical services. Most healthcare facilities also cannot offer comprehensive services; out of the 8 Global Network Health facilities, only 1 is a Level 4 facility offering cesarean sections and a woman must be referred to another hospital if she needs this service. Although there is a referral system in place, women may be asked to pay for fuel for the ambulance which may pose a financial challenge for a woman in active labor.
RTI: What would you like the rest of the world to know about Maternal and Child Health in your country?
Faith Rutto: While there are certainly barriers to accessing healthcare, the Kenyan government is striving to reduce maternal and infant mortalities by making reproductive health services accessible to every pregnant woman. In 2013, Kenya introduced a free maternity policy in all public healthcare facilities now known as 'Linda Mama'. This is a community-based initiative which provides women with maternal health coverage during their pregnancy, delivery, and post-natal periods. Women who could not afford to attend a health facility for delivery services and may have had to utilize a traditional midwife or have a home birth now have access to trained medical staff and facility-based services. The MNHR data at our catchment regions has shown reduced infant mortalities over the past few years, which we are hopeful is a direct result of Kenyan-based initiatives like Linda Mama.
RTI: How has working with the Global Network influenced Maternal and Child Health Care in Kenya?
Faith Rutto: The Global Network has produced substantial change in health-seeking behaviors within our catchment regions. Back in 2009, study participants routinely had 0 or 1 antenatal care visits throughout their pregnancy. Now, women often have 3-4 visits as our Community Health Workers actively perform surveillance work to identify pregnant women in the community and refer them to a facility for ANC care. Additionally, more women are going to the health facility to deliver. Back in 2009, 60% of participants were delivering in their homes. In 2021, 60-70% of women are delivering at health facilities! This has been very influential in increasing positive maternal and newborn health outcomes.
The Global Network has also done a great job on capacity building within the Kenyan management and community-based staff. Professor Esamai has provided substantial mentorship on research management and implementation to our core team. RAs have learned about community health, early identification of pregnant women, mental health, COVID-19, and signs of infection for mothers and babies, putting them in a better position to provide health education to their communities. Facility staff have learned how to diagnose using ultrasounds, collect samples, and use clinical culture results in maternal and newborn health care management. The Global Network has also purchased and donated study supplies to the local community including fetal heartbeat dopplers, weighing scales, and other general consumables which are substantial healthcare resources.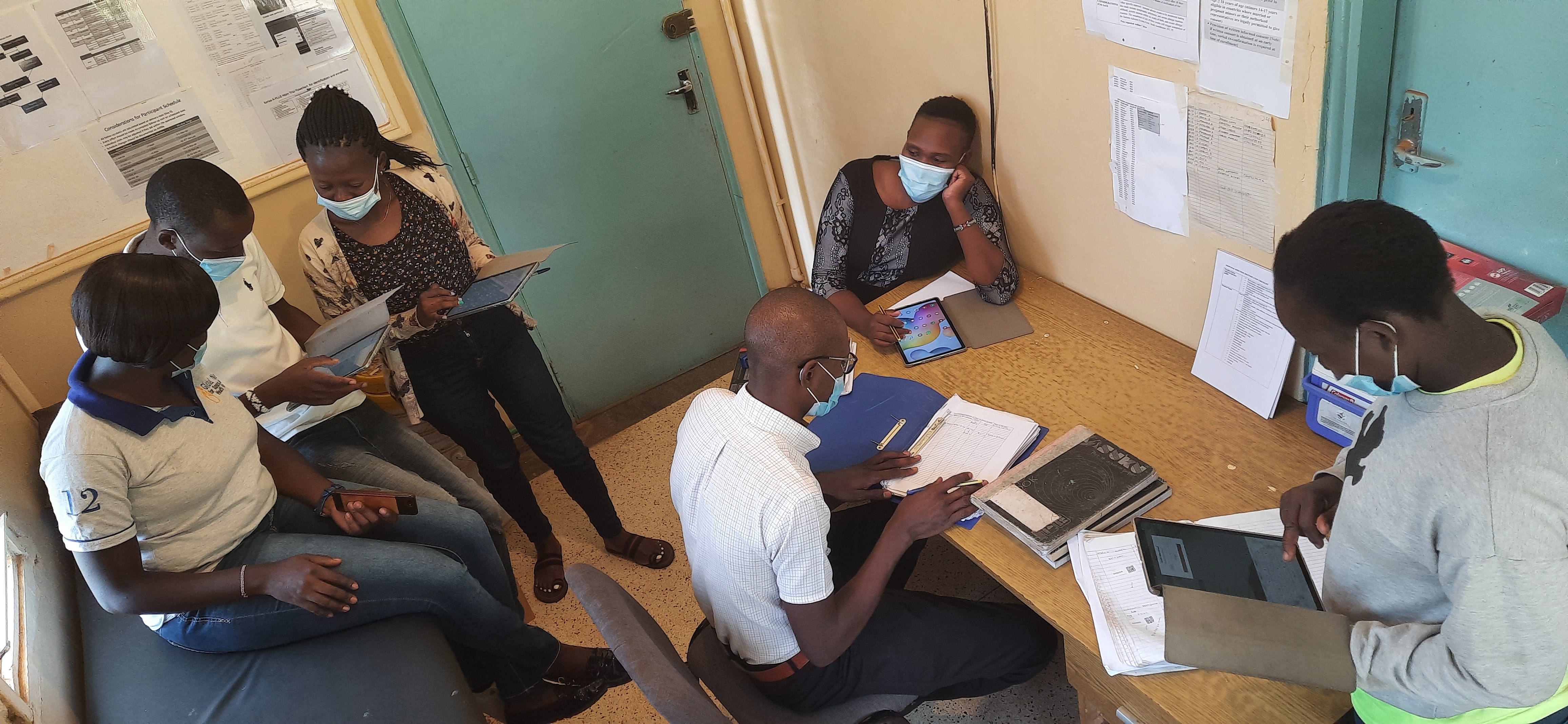 RTI: What do you believe the impact of collaborating with sites around the world in conducting Maternal and Child Health Care trials has been to the Global Network's success?
Faith Rutto: Having multiple distinct countries conducting a shared research protocol grants our studies more statistical power because of the larger sample size and inclusivity of the study population. Across the Global Network, our global sites can produce a higher volume of publications, share learned experiences, and strategize on how to effectively implement the studies. Though we may have distinct implementation methods to conduct research due to differences in healthcare infrastructure, our studies have shared goals and through protocol harmonization we can measure the same health outcomes. Hopefully soon our staff can travel, and the Global Network staff can once again collaborate in-person!
RTI: What do you envision the impact the Global Network will have in the next 10-20 years?
Faith Rutto: Transitioning to electronic data capture has given the Global Network a competitive edge over other research sites as we have an enhanced speed of monitoring and analyzing study data. For site 12, the transition of the MNHR to REDCap has significantly enhanced data quality. We are now able to quickly capture study data, resolve edit queries, and run our own reports and analyses on study data.
Studies like the MNH Registry are one of a kind; there are no other registries of pregnant women as large or spanning as much time. Open Access data policies have enabled more researchers to look at emerging issues in maternal and newborn health. Most importantly, the Global Network provides evidence-based recommendations to local and global Ministries of Health, who can then provide recommendations to the World Health Organization to inform global policy for the enhancement of maternal and child health world-wide.
Dr. Musaku Mwenechanya
Affecting change in rural Zambia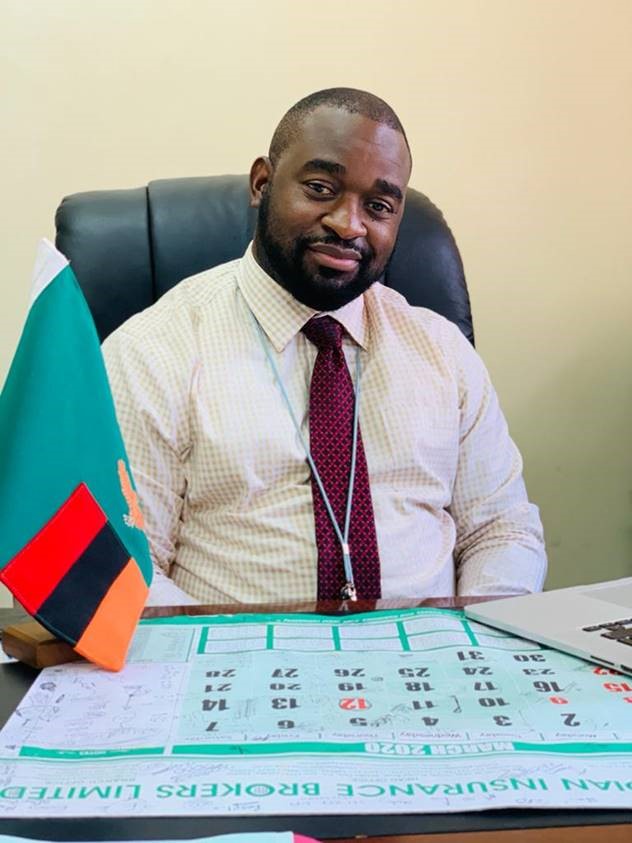 While the Global Network has been run by many of the same faces for almost 20 years, new researchers joining the Network leadership ensure innovative ways of thinking, new scientific approaches, and the sustainability of the Network itself. In his primary days as a physician in Zambia, Dr. Musaku Mwenechanya saw the influence of socioeconomic status on the development of disease in young children in the field and realized that working in a hospital was only at the tail end of public health. He began to understand that solving deeper health problems required low cost, high impact community interventions at the primary health care level, which is what the Global Network is all about.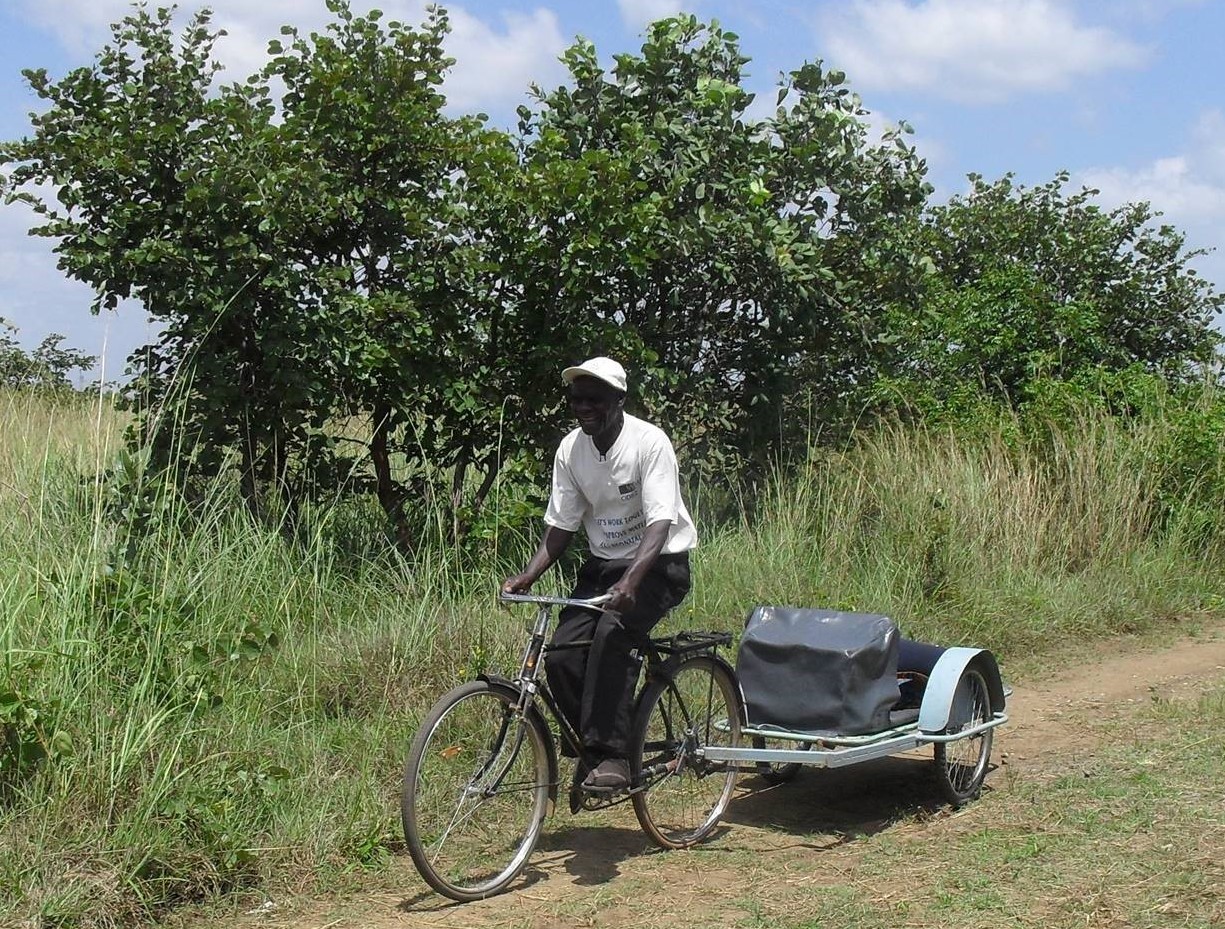 RTI: How did you become involved in the Global Network?
Dr. Mwenechanya: I began collaborating with the Global Network as a study physician during the BRAIN and Complimentary Feeding studies 7 years ago. I became interested in the community engagement and research concept behind the work, and over time became an integral part of the Zambia GN03 team as the Study Coordinator.
How have you seen the network develop over the last 7 years?
Dr. Mwenechanya: The most significant change of the trials to be from lower level studies to doing clinical trials. The Global Network hit the clinical trials world by storm, beginning with the first publication of ASPIRIN in The Lancet! As the lead site for the latest A-PLUS Study, we are looking forward to seeing the progress and outcomes of this new trial and its contribution to the standard of maternal and neonatal care worldwide.
What are the barriers to healthcare and specifically Maternal and Child Health faced in Zambia?
Dr. Mwenechanya: Zambia has many structural barriers to healthcare common to sub-Saharan Africa, including a significant lack of health infrastructure, equipment and health care workers. However, over the past 10 years we have seen an improvement in infrastructure and increased resources from the government to change this situation. Health posts are being constructed closer to communities, thereby reducing the burden of transportation to a health facility and making services more accessible to residents. Neonatal and maternal mortality in Zambia, though demonstrating a reduction over the last decade, remains unacceptably and we hope to accelerate the decline by collaborating with the government to implement policy based on Global Network research findings.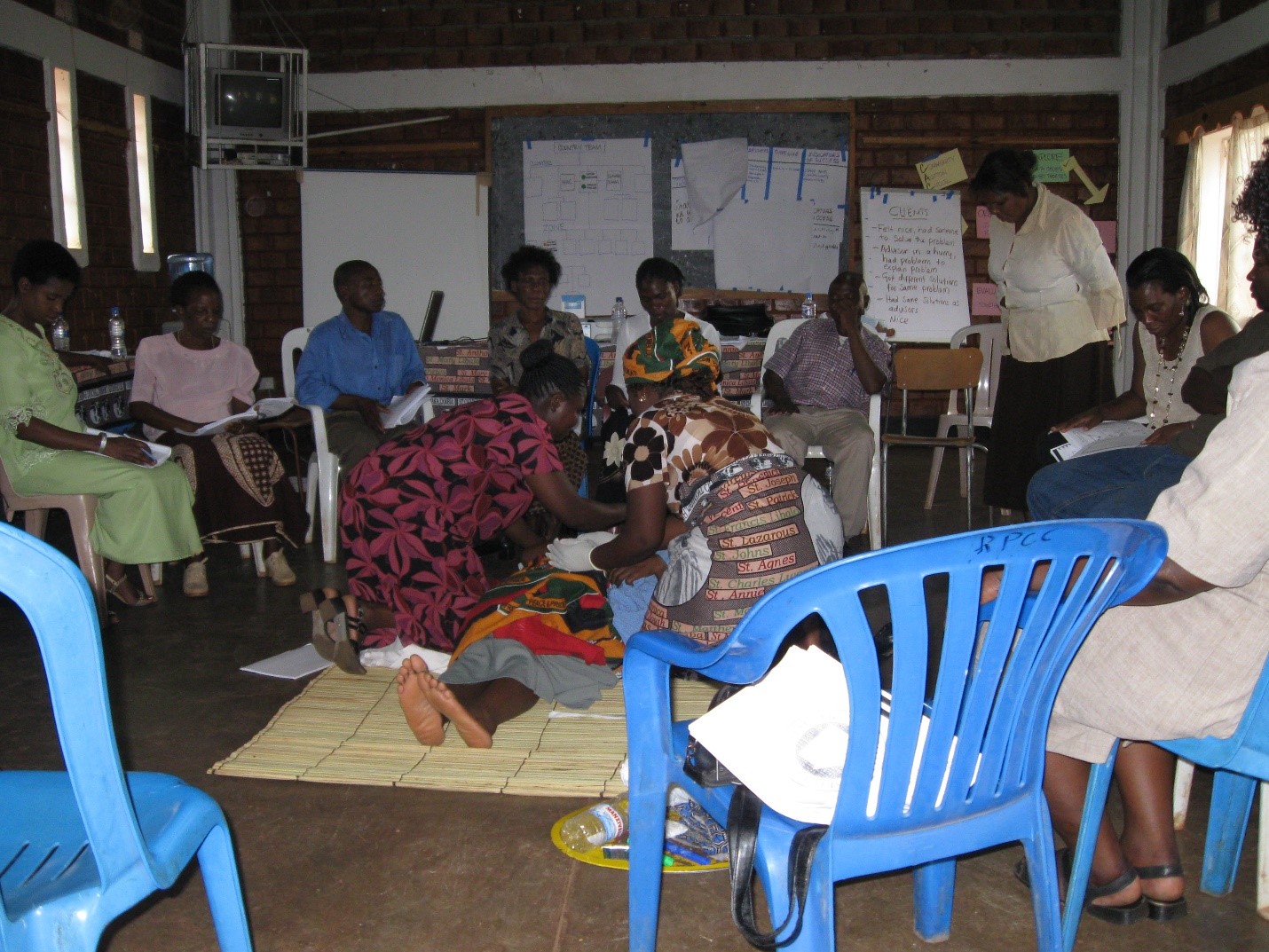 How has working with the Global Network influenced Maternal and Child Health Care in Zambia?
Dr. Mwenechanya: From the bottom-up, the Global Network is having a substantial impact on healthcare in Zambia. The Network's emphasis on continuum of care throughout antepartum, peripartum and post-partum care is both a way for participants to trust the Global Network team and an indicator of the richness of data collected. After almost 10 years participating in the Maternal Child Health Registry, I believe that the findings of the Global Network can be used to influence future government policies. Specifically, the MNCH Registry has shown that bringing mothers to facilities for their ANC appointment earlier during pregnancy, delivering babies in health facilities with skilled heath care workers, and training staff on neonatal resuscitation has contributed to the decline in morbidity and mortality outcomes of mothers and newborns. I am hopeful that the strong data from the Global Network trials in addition to the political efforts of the Zambian government in prioritizing access to health care services will help Zambia to obtain significant strides in the quality of health services provided to mothers and babies.
"The Global Network is here!" are cries Dr. Mwenechanya and his team of researchers often hear in rural villages outside of Lusaka, Zambia.
What do you believe the impact of collaborating with sites around the world in conducting Maternal and Child Health Care trials has been to the Global Network's success?
Dr. Mwenechanya: Working with the Global Network has shown me the fundamental similarities that humans everywhere have alongside the stark differences in infrastructure and its effect on global health care. Seeing the established network of community health workers and comprehensive diagnostic equipment in the India sites drives my ambition to see such high quality of healthcare in my own country.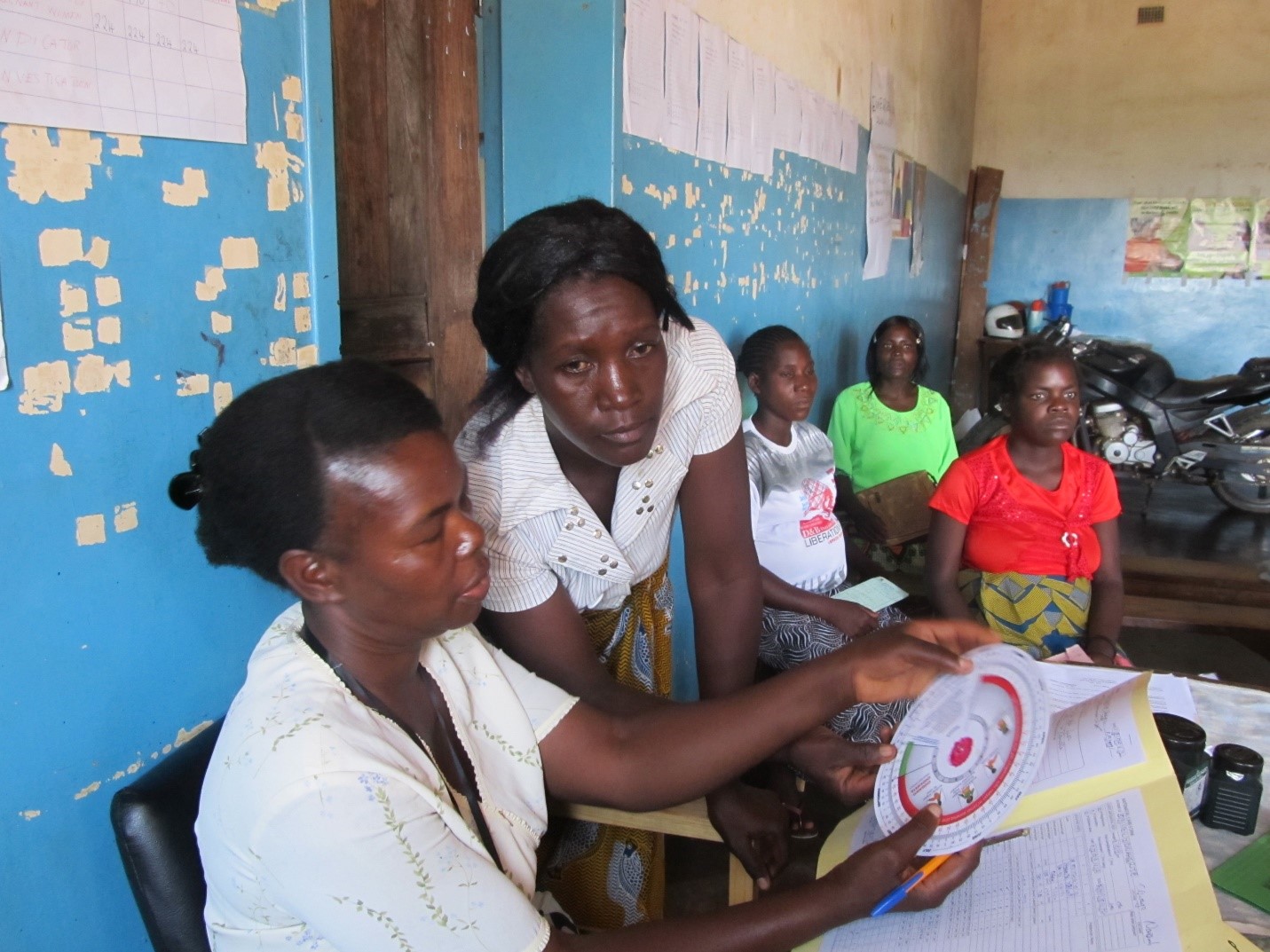 During Dr. Mwenechanya's years working in the clinical field, the Global Network Zambia team has identified significant local barriers to healthcare and intends to collaborate with their government to develop policy and sustainable solutions affecting critical maternal and child outcomes. Dr. Mwenechanya noted the privilege it has been to interact with leaders in the Maternal and Child Health research sector and even looks forward to the day when he is one of the more experienced researchers coaching and mentoring new minds in the Global Network.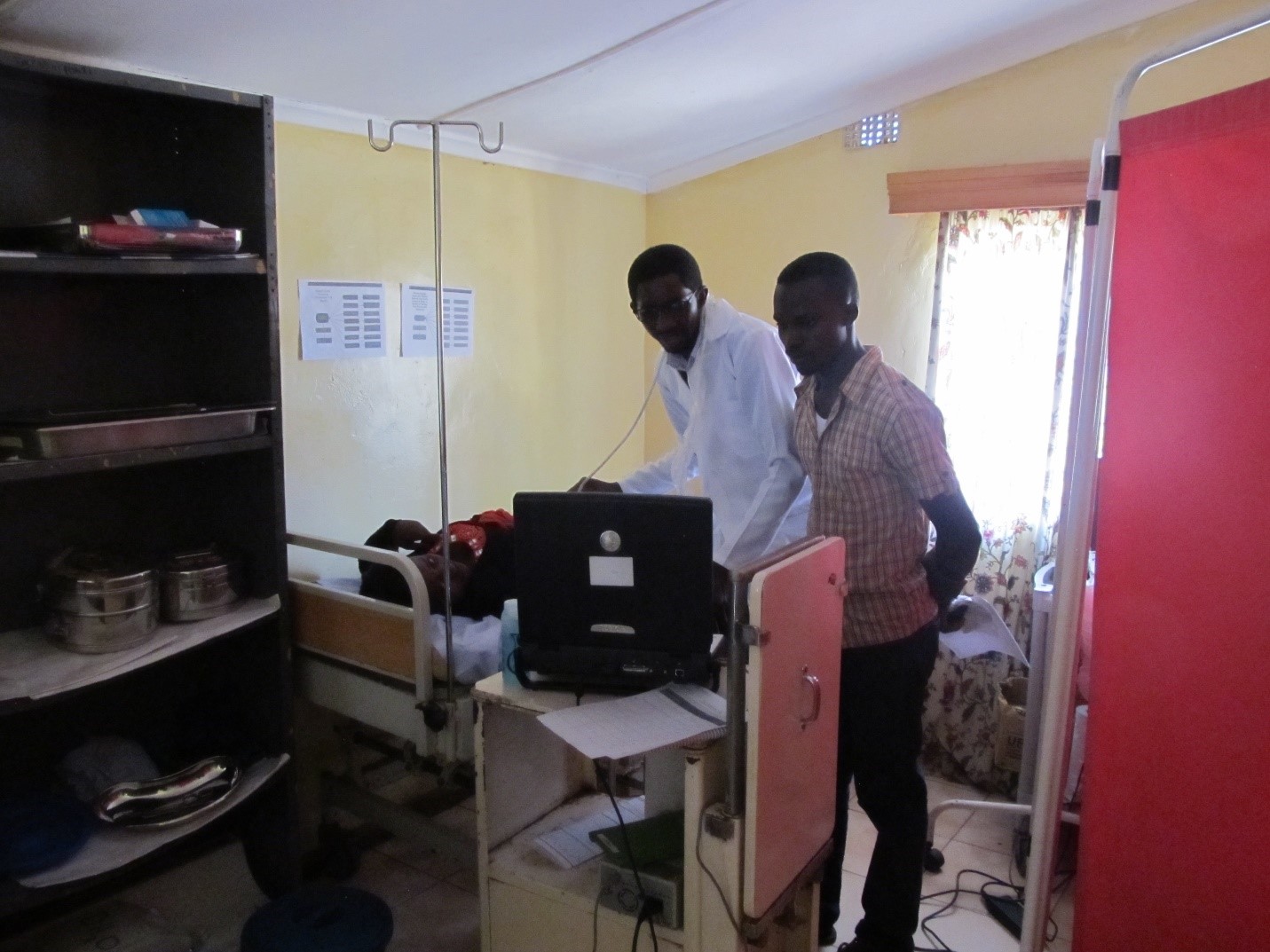 Dr. Shivaprasad Goudar
Reflection On Two Decades of Collaborating with the Global Network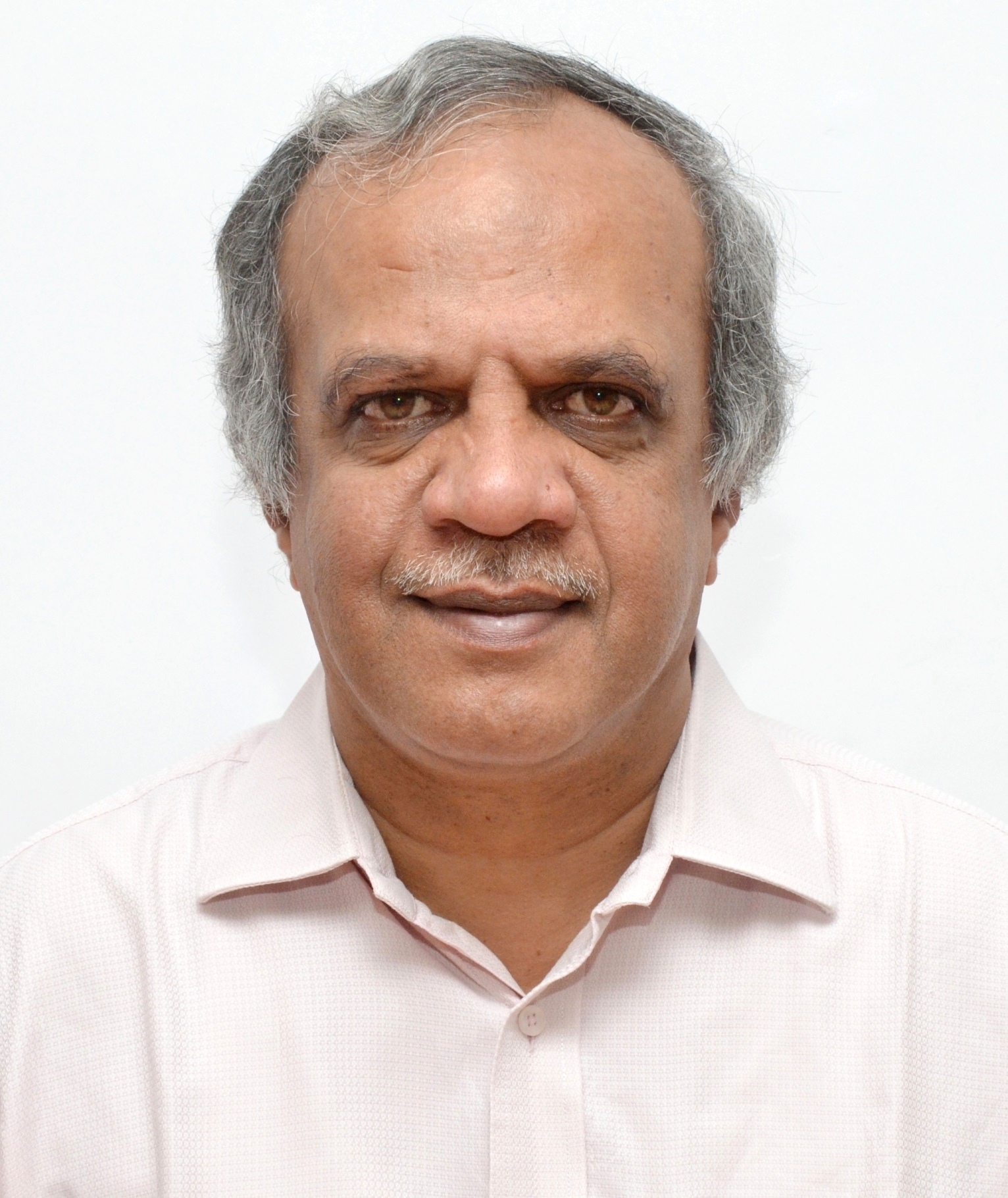 Dr. Shivaprasad Goudar
"Our trials may not be rocket science, but they are applicable to large community settings in low income areas around the world where there is potential for large impact," Dr. Shivaprasad Goudar proudly claimed when asked about the impact of the Global Network. At the January 2020 GN Steering Committee meeting, Dr. Goudar expanded upon his past twenty years of implementing maternal and child health research studies as the Senior Foreign Investigator in Belagavi, India.
How has collaborating with world-wide research sites shaped the Global Network?
Dr. Goudar: Though many country-specific health systems in the Network differ, the mortality burden of mothers and babies and challenges of accessing affordable healthcare are not unique. I believe that the sharing of ideas and processes between researchers across three continents makes the Global Network so impactful as we learn key lessons and mistakes from one another.
GN training for the Helping Babies Breath Project at KLE University — Belagavi, India
How has your work with the Global Network capacity built local health workers to better serve mothers and babies?
Dr. Goudar:
The
First Breath trial
and later development of the Helping Babies Breath Curriculum was the first attempt at training community attendants on using a bag and mask, which went on to be rolled out in 50 countries in Asia and Africa. People who never knew numbers were learning how to count heart rate and enter data using pictorial forms!
In 2018 it was estimated that 549,000 neonates died within the first 28 days of life in India.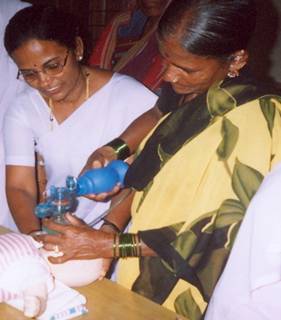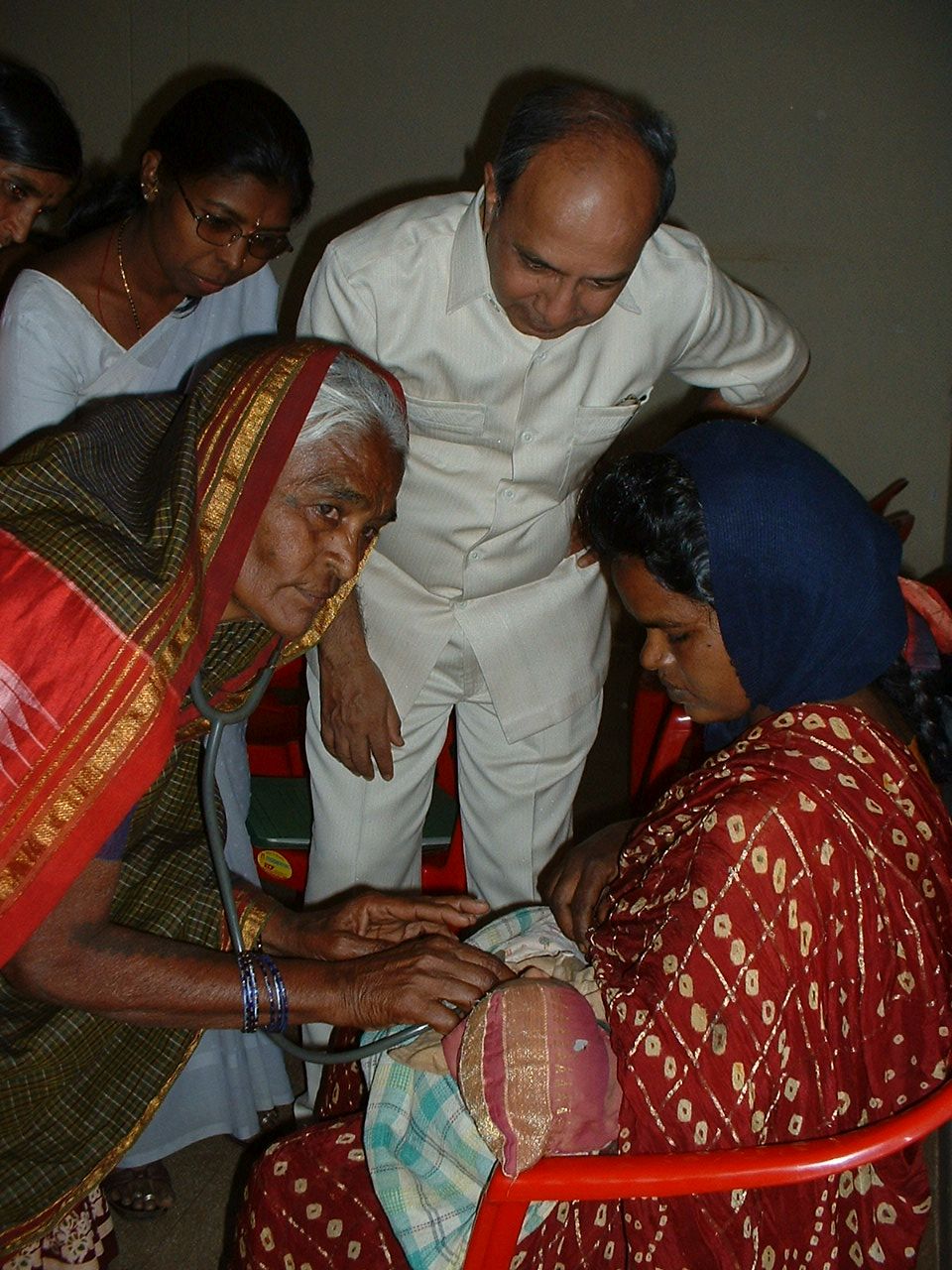 Community Health Workers training for the First Breath Trial — Belagavi, India
How has the research done by the Belagavi site impacted domestic and global health policies?
Dr. Goudar: Our site first implemented a randomized control trial of oral misoprostol, showing the drug's reduction in post-partum hemorrhage by 50% when given in the first minute after delivery. Subsequent trials supported oral misoprostol to be included in the guidelines of the Indian Ministry of Health, the World Health Organization List of Essential Medicines for post-partum hemorrhage and the United Nations Life-Saving Commodities for Women and Children.

Belagavi was the lead site in the recent

GN ASPIRIN trial

, which showed an 11% reduction in pre-term birth for pregnant woman in LMIC.

2nd International Conference on Maternal and Newborn Health from KLE University — Belagavi, India
What do you see in the future of the Global Network in Belagavi?
Dr. Goudar: Though at the beginning 100% of our funding came from the Global Network, we are now funded by a variety of other organizations including WHO, Bill and Melinda Gates Foundation, UK Medical Research Council, Thrasher Research Fund, the American Academy of Pediatrics, Department of Biotechnology of the Government of India, and many more. We have even expanded our network to other medical colleges in India including Karnataka, Maharashtra, Odisha, and even Jaipur in Rajasthan! Our site is in a great position to sustain our research, attract more funding, and benefit our community with our gained expertise.
But with all of the expansion, policy implementations and research publications, Dr. Goudar simply states that the most rewarding part of his work is the contribution to communities around the world to change people's lives and their health outcomes. That's why he started his work 20 years ago, and why he has made sure that Belagavi will continue their impactful research for years to come.